#1 Synthetic Turf Services by Integrity Safety Surfacing Pros of America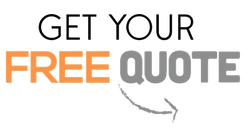 Beautiful landscapes are usually accomplished by using artificial grass. However, if you want a stunning space that also offers high-impact absorption for sports or similar activities, synthetic turf is a better fit for the goal. To understand why you must know that synthetic grass and synthetic turf are not the same. Synthetic grass offers impact absorption, longevity, and low maintenance as well, which is what you will find in common with turf. However, its resistance to impacts or allowing children and adults to perform sports is not as good as what artificial turf offers.
It can be used for playgrounds and a few areas with heavy traffic, but fast breaks, frequent sprints, and similar actions that would usually damage the grass area can be handled with the proper turf and type installed in the space. This is why artificial grass is considered to be the best option for landscapes, patios, yards, and playgrounds. Meanwhile, synthetic turf is known for being a tough surfacing for sports complexes. The word 'tough' describes quite well the main characteristic of the turf since it has to offer a solid surface in order to withstand the volume of running, jumps, cleats, and all types of moves sports players and other individuals will perform in the area.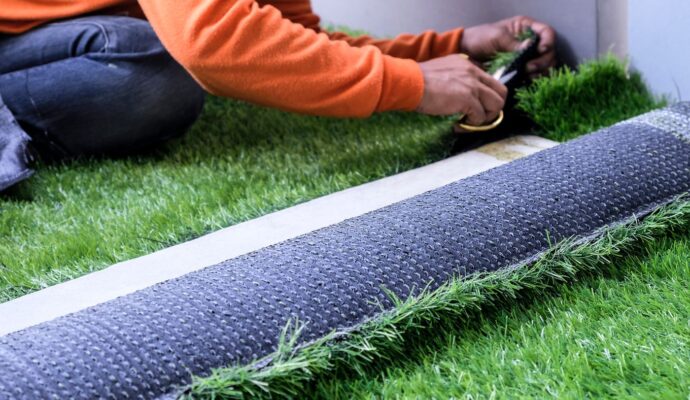 An aspect you will notice when looking at turf compared to grass is that it is shorter than the artificial grass you can find. Both of them look natural and offer the clean and green appearance of real grass/turf. However, artificial grass is designed to imitate the real one the most, which is why you will notice it is softer compared to turf since the materials are not always the same nor the manufacturing of both options is carried out with the same steps.
Are All Artificial Turfs the Same?
Synthetic products are not made of the same materials and the quality will vary according to the ones used. For turf, it is not different since plastic is a very common and basic material, but the quality is poor and tends to result in poor performance that will only last 2 years at most. Using high-quality materials like polyester or nylon will guarantee the best turf for sports areas or spaces where heavy traffic and high-impact activities will take place. Therefore, no, not all artificial turfs are the same, and choosing the right one is crucial for both short- and long-term results. How can you determine when the turf is of high quality or not?
For beginners, it is quite difficult to even know the differences between artificial grass and turf, which means that identifying high-quality products will be extremely hard. Having professionals assisting with the process and the entire project will be key not only to choose the most suitable turf for space but also one that adjusts to your budget and guarantee that the installation process will take place properly.
After all, the final result is influenced by the quality of the materials but also, by the quality of the installation. With this in mind, which type of turf is the best? Those made with the previous materials—nylon or polyester—are among the best options in the market that represent a bigger investment but are completely worth it in the long run considering that this turf can last for 2 decades. Others made of polypropylene and having nylon blades or additional materials to complete the components are also a great choice for any type of sports area or training field. More affordable options that include basic plastic can be used in small spaces but the return of inversion and the longevity will be none compared to the previous ones.
How to Have Synthetic Turf in Your Space
---
At Integrity Safety Surfacing Pros of America, we strive to offer high-quality turf that can be installed in sports centers, schools, parks, golf courses, and even public places. Although turf is meant for sports areas the most, it does not mean it is not a great alternative for other heavy traffic spaces if you are trying to simulate the natural and green look of real turf. A way to determine if you need artificial turf or maybe the grass is by understanding your needs and goals with the surface. If you are more interested in having a stunning landscape that is 99% similar to real grass and wants a playground for kids, synthetic grass will be a better fit.
However, if a good-looking appearance + the necessity of providing a solid and tough surface for activities are your requirements, synthetic turf is the best alternative. In our company, we work with high-quality materials only since we do not believe it is necessary to offer low-quality ones despite them being more affordable. Why? Because you will end up spending more and will not be able to see the return of your money. High-quality turf will return your investment in 5 years at most and you will put to use your green space for at least 15 years without having to deal with high maintenance or watering compared to what real turf requests from you. Therefore, it may be a great investment in the beginning but the benefits that come with it in less than 3 years are greater in comparison as long as the quality of the turf is determined and the installation is performed correctly.
Our team will handle the installation without issues and the cost per sq. ft. of the turf includes the installation price. Since we are able to provide the turf and handle the project, you will be guaranteed a high-quality result that will provide safety, aesthetics, and longevity. Although artificial turf is not the softest, it provides great support for accidents and falls considering the purpose of being installed in sports and heavy traffic areas. How much will you spend on it? The best way to determine it is by knowing your requirements, the type of turf you need, your location, and all the specifications of the space. You can provide our team at Integrity Safety Surfacing Pros of America with the information by requesting a quote for your project. It is completely free and we will get back to you within 24 hours.
Below is our list of additional services:
We're a nationwide safety surfacing company. Click below to find our closest contractor near you
We at Integrity Safety Surfacing Pros of America offer the best safety surfacing services throughout the state of Florida. Below are the list of Florida cities we service:
---