#1 Bonded Rubber Mulch Services by Integrity Safety Surfacing Pros of America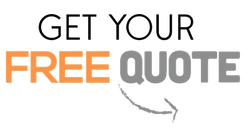 Traditional wood mulch is unique. However, it is not safe and even less comfortable or soft to provide support during falls or any types of impacts, which leads to a second option: bonded rubber mulch. Using bonded rubber mulch allows having the traditional appearance while providing a unitary layer. But why is it crucial to have a unitary layer in playgrounds or recreational spaces? Because they require less maintenance, can provide great support and impact absorption while using 100% recycled materials. The usual problem with wood mulch is that the loose result can be a problem for children when playing on the ground or during specific seasons since the pieces can enter their eyes easily or be a problem for allergies and other conditions.
However, bonded rubber mulch deals with this problem since it still provides the wood mulch a loose appearance but without actually being separated. Every piece of rubber is held together to create the design and obtain a single layer. The best part—whatsoever—is not the aesthetics it offers but the support it brings to your area. Protecting a child or person from a 10 or even 12-foot fall is possible with the thickness in the layer, which can be adjusted during the installation by adding more material according to the requirements. And since the colors are natural and there is a wide range depending from whom you obtain the materials, you can obtain a unique single-color design or go for a natural appearance that includes the usual brown of the wood, green, and other tonalities.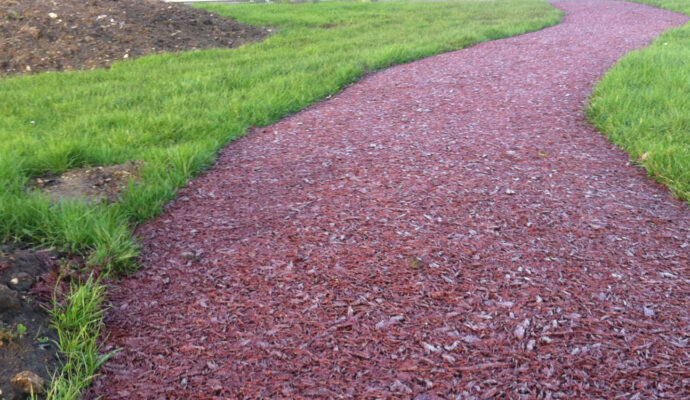 Now, this type of safety surfacing is quite popular for playgrounds due to the impact absorption it offers but it is not only used for these spaces. Yards, patios, or other areas where a wood mulch design want to be accomplished but is hard due to its characteristics, can also rely on this type of rubber surface to achieve the desired results. The specific type, color, and other details of the surface will depend on your preferences but also your needs. The quality of the result and surfacing will also depend on two main factors: the quality of the materials and the installation.
When Bonded Rubber Mulch is More Suitable?
Although aesthetics is what leads some people to choose it, its durability, longevity, and impact absorption are the main reasons to install it. Playgrounds are the spaces where this surface is used the most since it can prevent falls that could cause great harm to children. Therefore, as a playground surfacing, this rubber option is more than suitable and you get the chance to provide a natural look that goes well with the design of the equipment disposed for kids to play or others for several activities. Since it is a single-layer surface, the installation will take place in no time even in medium or large areas, which allows you to have a playground ready in a matter of days by considering the drying time required as well.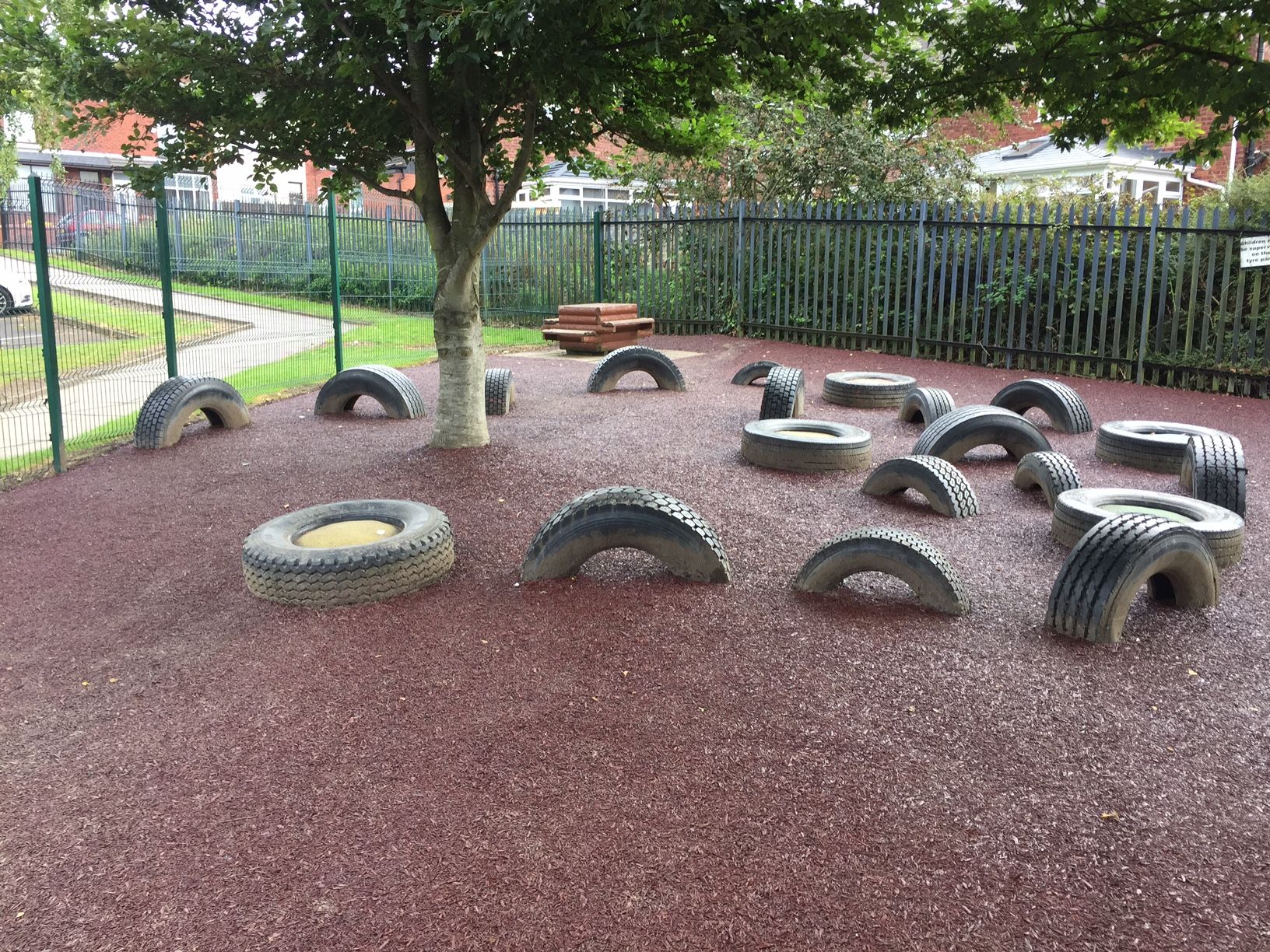 However, besides the impact absorption it offers, you can use the surface in areas where you want to obtain the natural and traditional wood mulch appearance. A very common example is the trees in yards, parks, or patios. At first glance, most of the brown areas around them that look like wood or another specific material are actually obtained by using rubber mulch. Since the drainage and adaptation to several temperatures are not a problem for this type of surface, you can find it suitable for more than a playground and common areas for children.
Overall, this surfacing option is a good fit for any space where you require the maximum safety for either kids or adults, but if you are more interested in the aesthetics, you will need to consider if the colors and designs that can be achieved with it are suitable for your preferences. As we previously mentioned, colors and final results will depend on who provides the rubber mulch and performs the installation. At Integrity Safety Surfacing Pros of America, we highly recommend this surface for playgrounds, yards, parks, training fields, and similar spaces. A limitation we would include in the use of the rubber would be for sports areas. The surface is durable, long-lasting, and can help you to provide impact absorption and support for heavy traffic areas like children playing. However, it is not suitable for spaces where specific movements or activities will take place.
Sports are a limit for this type of rubber since it will wear out much faster and require constant maintenance when it should not be necessary considering that it is not known as a high maintenance surface. Other options are more suitable and our team can help you to determine if your plans and project can have this rubber surface as their main option.
How Much Does Bonded Rubber Mulch Cost?
---
The final price of the surface will depend on the entire size of the space where it will be installed, the location, colors, details, additions, and other factors that can increase or decrease the cost. The installation of the rubber should be included in the price per sq. ft. or in the final bill for the entire project. Considering this, you can also expect the cost to vary based on who you rely on for the task. However, overall, bonded rubber mulch costs around $8 to $14 per sq. ft. including the installation. In our company, Integrity Safety Surfacing Pros of America, we work with a similar range but decrease the cost per sq. ft. based on the size of the project.
As an example, a 1.000 sq. ft. project will usually cost less per sq. ft. compared to a 500 ft. project. This type of surface is actually one of the most affordable ones considering its durability, longevity, impact absorption, and its low maintenance. It can be a bit more expensive compared to others safety surfacings like some types of synthetic grass and even rubber tiles. However, it will return your investment in 3 to 5 years and double the time it will last or even promise 15+ years of use as a playground surface or for similar spaces.
Below is our list of additional services:
We're a nationwide safety surfacing company. Click below to find our closest contractor near you
We at Integrity Safety Surfacing Pros of America offer the best safety surfacing services throughout the state of Florida. Below are the list of Florida cities we service:
---