Arkansas' #1 Safety Surfacing Services Company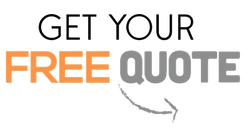 Appearance is crucial for surfaces, especially when it involves flooring in both indoor and outdoor areas. However, a safe space tends to win when put into consideration. Safety surfacing does not have to be ugly and in Arkansas, there are a few companies that can offer options that cover both needs. At Integrity Safety Surfacing Pros of America, we put into consideration the needs of our clients and what they want for their areas while safety is the main goal they have in mind. However, we do not want to sacrifice the look or design and we have made sure to offer top surfaces for this.
Since several safety surfaces look dull and do not offer the best shock absorption for areas like playgrounds, schools, or even sports fields, we have made sure to use rubber as our main material for them but without leaving aside other alternatives. To help you with the requirements, we will need to know a few factors that influence when choosing the best option:
Where do you want to install the surface?

What is the height of the equipment for playing? —If applies.

Is the area a heavy traffic one?

Is it located indoors or outdoors?

What is your budget?

The specific location in the state (Arkansas) where the surface is required.
This will help our team to determine the best option based on the basics but we also listen to your requirements, like the appearance you want to obtain and the final result you expect when it comes to longevity and durability.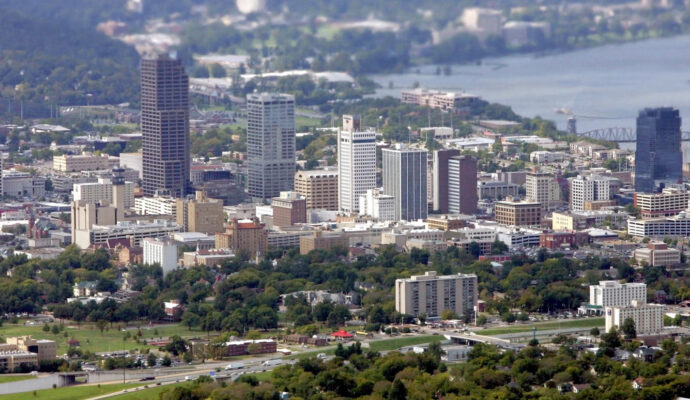 Services & Surfaces Available in Arkansas
---
We have general services for all residential and commercial owners in the state that need to install a new surface or are trying to obtain one that meets two standards: aesthetics and safety. For advice, recommendations, installation, and guidance, requesting our safety surfacing services is possible where we will do our best to meet your requirements regardless of the area where you need the final result to take place.
Playgrounds, schools, sports fields, training fields, indoor areas, and more, are included among the rooms and areas we can handle and make suggestions based on the climate, size, and your needs regarding the appearance and level of impact absorption. The rest of our services for individuals in Arkansas, which include every city and town in the state, are focused on the types of surfaces we offer:
Synthetic Grass: mainly used for decoration and landscaping in different areas in Arkansas. Although its imitation of real grass is what caught everyone's attention, it offers great impact absorption without missing the stunning appearance.
Synthetic Turf: very similar to the previous surface since it continues to be 'grass'. However, turf is more suitable for areas with heavy traffic and to perform sports or similar activities due to the solid and tough surface it offers.
Poured-In-Place Rubber: our main rubber surface involves two layers, a base and a wear layer where the first one provides the safety and support required for falls or accidents up to 12 feet, and the second layer protects the main one from external elements and any damage that it could receive.
Bonded Rubber: known as a unitary surface, it is our second option made of rubber that is 100% recycled and offers a durable and low-maintenance result that goes well in playgrounds and heavy traffic areas without excluding other possibilities.
Rubber Tiles: due to the geometric pattern and wide range of colors, they are popular surfaces for indoor spaces like residential and commercial gyms but quite beautiful and safe for playgrounds and outdoor spaces at the same time.
Bonded Rubber Mulch: our rubber mulch highly resembles the traditional wood mulch appearance, making it more popular among owners and individuals in the state. It is stunning but also durable, long-lasting, and offers great support and safety.
EPDM Rubber: mainly used in areas where temperature changes are common, but it can be a great investment for any space due to its longevity that goes up to 5 decades and offers a wide variety of designs, colors, and great flexibility and impact absorption.
Where to Access Our Services
---
Mentioning Arkansas includes a wide range of places and cities. However, we do so since our company Integrity Safety Surfacing Pros of America is able to provide services to every individual in the state. Our services that include the materials, advice, recommendations, and installation, can be accessed from any area in the state, and this includes both large or main cities as well as small ones and towns. This includes Fayetteville, Conway, Johnson City, Little Rock, and Fort Smith. Overall, we cover every county and corner in Arkansas to make sure spaces that require a safe yet beautiful surface can be handled properly. To promise this, we have made sure to use high-quality materials for all the previous surfaces and services, being rubber—as you could notice—the main one for most indoor and outdoor spaces.
However, the materials used for grass and turf are not of low quality. Instead, we only use nylon and polyethylene to guarantee longevity, which is why you will not find synthetic grass made of basic plastic, which can last 2 years at most. With this in mind, our services are open all year round but before making the decision to rely on us or request one, you are welcome to request your quote. Our quote form is available on the website and open regardless of your specific location in the state. Either if you are from El Dorado, River Mountain, or any other city, you can place a request and mention your location. Our team will get back to you addressing your questions and providing a quote that can vary according to additions or when removing some details when applying for the service.
Keep in mind that every safety surfacing alternative in our company can be used in both indoor and outdoor spaces despite the previous mentions about where they can be more suitable. Also, we will provide advice based on your requirements and help you decide the best option by following them but also thinking about the factors mentioned in the beginning.
Below is our list of additional services:
We're a nationwide safety surfacing company. Click below to find our closest contractor near you
We at Integrity Safety Surfacing Pros of America offer the best safety surfacing services throughout the state of Florida. Below are the list of Florida cities we service:
---