FREE Quote from Integrity Safety Surfacing Pros of America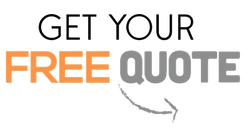 Accessing high-quality safety surfacing services for playgrounds, yards, patios, or several areas where specific types of surfaces are required can be difficult due to the very few professionals in the field and the quality of the materials available nowadays or are not provided by manufacturers. As a result, commercial and residential owners in the country end up with results and problems that involve:
Poor surface performance in appearance, longevity, durability, and safety.

Expensive and low-quality materials and also services.

Frequent maintenance.

Expenses on surfaces that should be cost-effective in the short and long term.
The quality of the materials used for the surface has a great role in how the final result will be achieved and its longevity and durability. However, the installation and how it is performed influences the quality of the surface as well.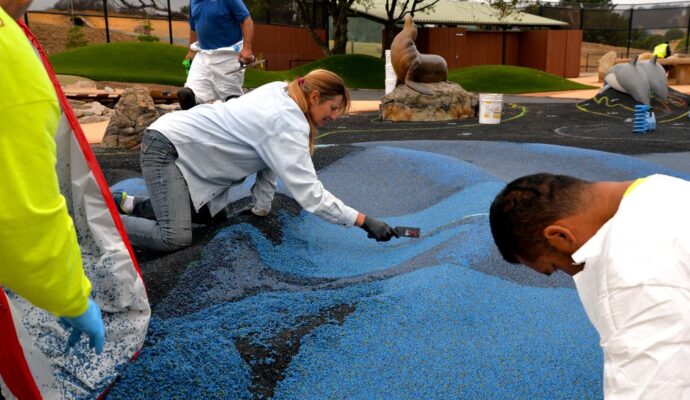 High-quality materials should be accompanied by proper installations that can only be handled by professionals on specific surfaces. At Integrity Safety Surfacing Pros of America, we only offer high-quality safety surfacing alternatives and services that can be installed in both indoor and outdoor areas. Rubber is the most popular type of material for the surfaces we install in playgrounds and similar locations. However, synthetic grass and turf can also be accessed and installed by our team of professionals. Since we have been working with the 7 different types of flooring or surfaces available in our company for over 5 years, it is not difficult to handle small or large projects that involve yards, playgrounds, or different areas and spaces.
What Services Can You Access in Our Company?
The solutions we offer are focused on the type of surfaces available and the main objective: providing safety surfacing services to every city and state in the USA. With this in mind, we work with specific surfaces that include:
Synthetic grass.

Synthetic turf.

Bonded rubber.

Bonded rubber mulch.

EPDM rubber.

Poured-In-Place rubber

Rubber tiles.
Since rubber is the main material, we use for most of our alternatives, the surfaces along with artificial grass and turf are 100% eco-friendly and do not contain chemicals that could harm children or anyone using the areas where they will be installed. Also, the shock-absorption properties offered can cover from 8 to 12 feet falls and support sports and recreational activities of great impact.
The specific surfacing option for your space will depend on your needs, requirements, appearance to be accomplished, and the location due to the weather or climate changes. Our team of professionals at Integrity Safety Surfacing Pros of America will provide support in determining the best option based on the ones available among our services and perform the installation right after you make the final decision to rely on us. If you are interested and have the necessity of a high-quality surface that is safe but also long-lasting and good-looking, you can contact us to request more information and a quote of the service that fits your requirements and interests the most regardless of your location in the country.
Below is our list of additional services:
We're a nationwide safety surfacing company. Click below to find our closest contractor near you
We at Integrity Safety Surfacing Pros of America offer the best safety surfacing services throughout the state of Florida. Below are the list of Florida cities we service:
---