Delaware's #1 Safety Surfacing Services Company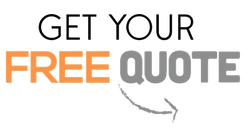 High-quality materials like rubber, nylon, and polyethylene, are not simple to acquire for safety surfacing purposes in Delaware. As a result, the surfaces offered for playgrounds, sports centers, and other areas, are not usually of great quality and therefore, durable. At Integrity Safety Surfacing Pros of America whatsoever, we only offer top-quality surfaces by using the previous materials. Although they do not determine 100% of the quality of the final result and surface, they indeed play a great role. But what is the other factor that influences quality? The installation of any of the surfacing alternatives available in our company.
Therefore, when you rely on us for your surfacing project the quality of the materials is not the only aspect guaranteed but also the installation, which can take place in both indoor and outdoor spaces. With this in mind, should you decide to rely on us just based on the materials and quality of the installation? Although those might be the most crucial factors to consider, we provide more than this.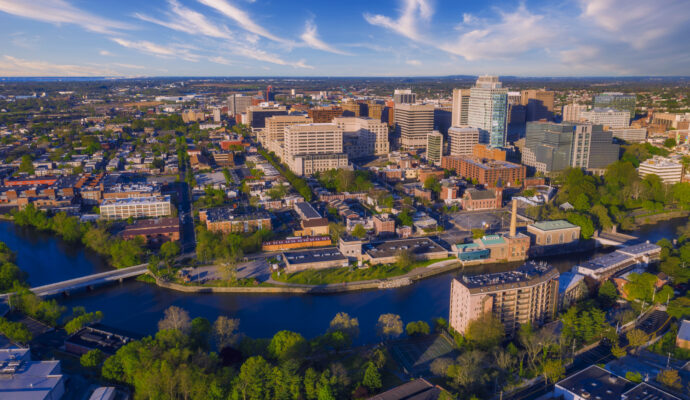 First, our company is able to assist in every surfacing project throughout the state. Be it in Dover, Wilmington, or maybe Newark, we are capable of delivering all our services, which makes it easier and simpler to have professionals handling the task.
Second, we will provide advice and recommendations. Although all our surfacing options are durable, long-lasting, and good-looking, some are better based on different conditions and when putting a wide variety of factors into consideration:
The temperature changes or average climate.

The client's budget.

The desired appearance to be obtained during the surfacing project.

The size of the area where it will be installed.

Short- and long-term objectives: longevity, durability, impact absorption.
Finally, we are not limited to the areas where we can install a brand-new safety surface. Be it indoors or outdoors, we will make sure to provide top-notch services and results.
What Services to Request in Our Company
---
The main one we offer is focused on safety surfacing overall, which includes installation for any of the options available, advice for the questions and doubts about your project, and anything related to the field. However, the rest of our services are focused on the surfacing alternatives available in our company which can be accessed if you make a decision of the type you want for your space right away. Below, you can find a short description of each one of our services: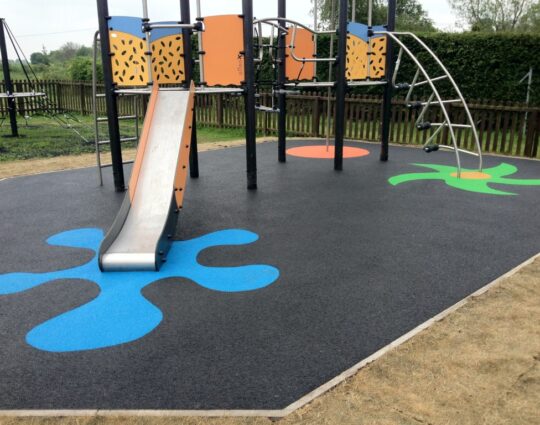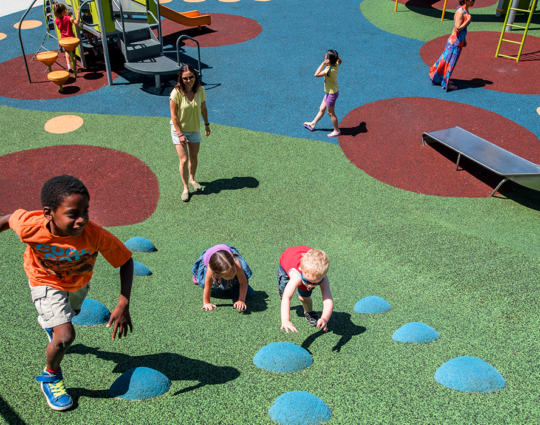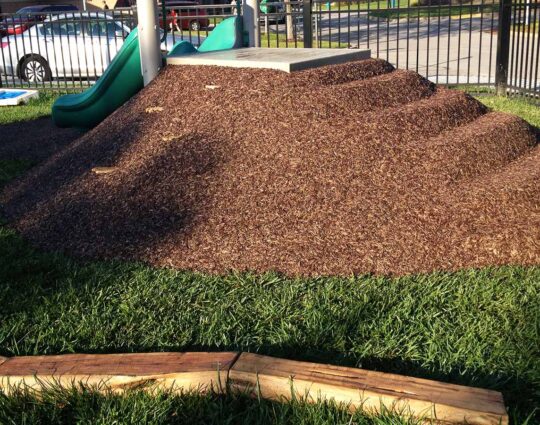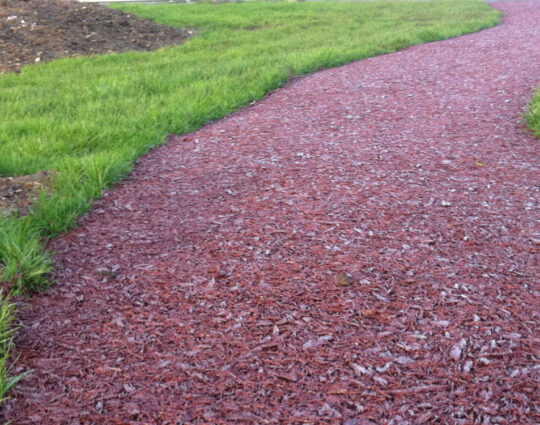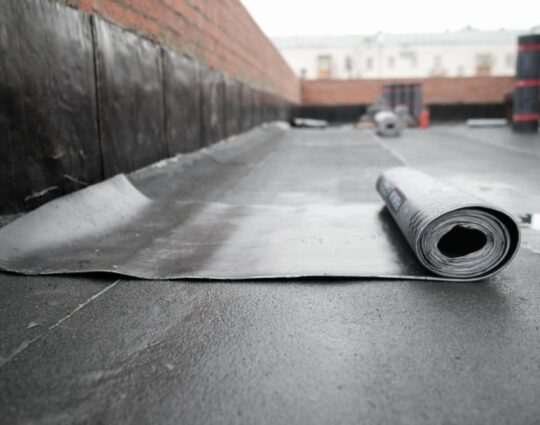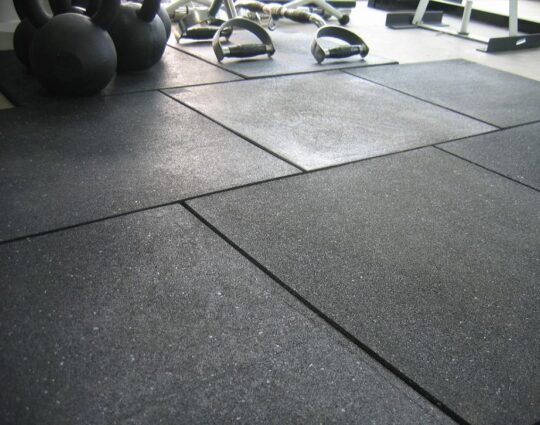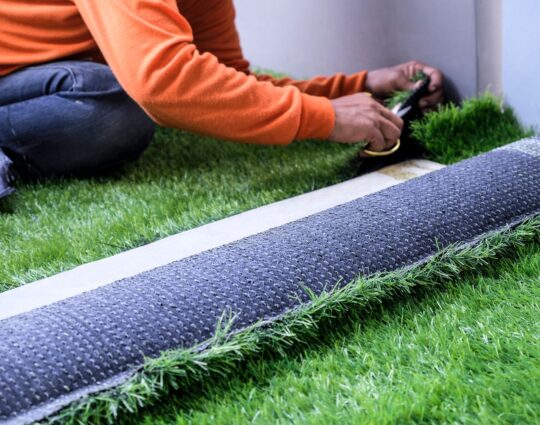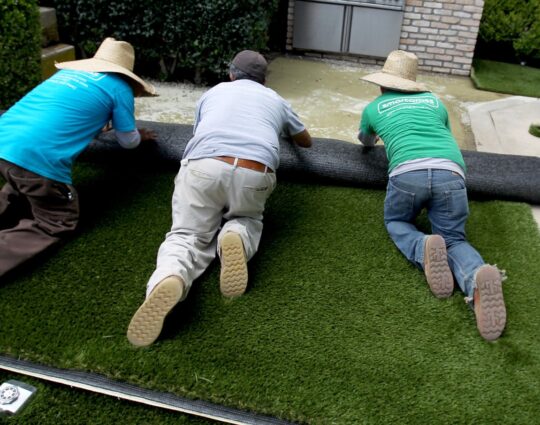 What Materials Do We Use for Our Surfaces?
---
As you can notice, rubber is the main one we use for almost every surfacing option in our company. However, since we also offer grass and turf, we have to include a wide variety that can help us to manufacture them. Basic plastic is commonly used for either synthetic grass or turf, but due to the low quality of the material it can only offer up to 2 years of use and harm is prone to take place due to the poor impact absorption offered. Instead of this, we include nylon and polyethylene in the synthetic grass and turf pieces available and they will guarantee support and impact absorption for over a decade—we usually expect them to last for over 20 years.
Watering nor high maintenance are required and this saves a lot of time and resources for anyone who decides to install them. Now, going back to rubber, our decision in using the material lies in its durability, longevity, and the fact that it is 100% recycled. In the granule's presentation, it can help us to obtain any of the previous surfaces but also comes in other alternatives, which expands the options available. All these materials and surfacing options from Integrity Safety Surfacing Pros of America, which are of great quality along with our installation and extra services, are available in every city and town in the state. The previous ones mentioned might be the main locations but others such as Lewes, Milton, Smyrna, and more, are included among the places we can reach without issues.
Below is our list of additional services:
We're a nationwide safety surfacing company. Click below to find our closest contractor near you
We at Integrity Safety Surfacing Pros of America offer the best safety surfacing services throughout the state of Florida. Below are the list of Florida cities we service:
---