Ohio's #1 Safety Surfacing Services Company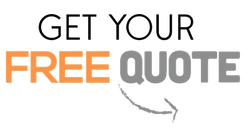 Safety surfacing is now becoming popular as people realize how effective it is in controlling injuries. Our loved ones must be safe and secure when they play. Safety surfacing is one of the means to ensure their safety. Integrity Safety Surfacing Pros of America is an organization that works in the entire nation providing reliable safety surfacing services at affordable prices. Our company deals with a range of safety surfacing materials ranging from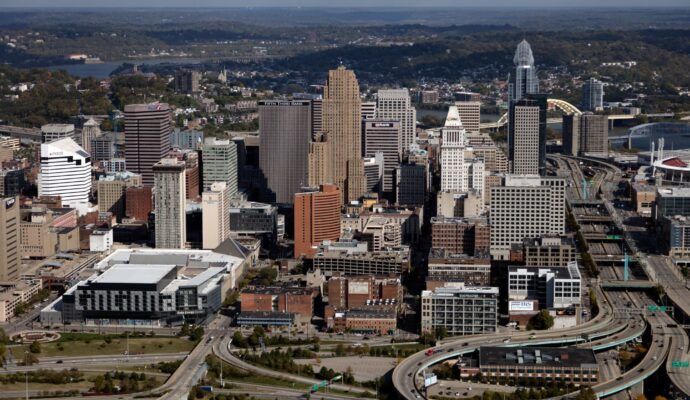 What is safety surfacing?
Safety surfacing is a process where a material is put under and around the equipment present in the play area. It's basically installed above the over-the-ground to comfort the kids and reduce the fall impact. It is crucial to select the right safety surfacing material, which is dependent on various factors like budget, type of area, and so on.
What are the average safety surfacing costs?
The basic answer to this is that there is no defined value for the cost of safety surfacing. This is so because the investment in surfacing can vary from one project to another and on different factors such as:
ADA Accessibility Requirements

Critical Fall Height

Type of Subfloor

Type of Surfacing

Size of Playground Structure and Measurements
Every new playground situation is different; we can provide you a customized quote based on the type of surfacing you choose and the total square foot of the area to be covered.
What is CFH or Critical Fall Height & Why Does it Matter?
---
The critical fall height is a measurement that is defined as the vertical distance between a designated play surface and the surfacing, which acts as protection beneath it. This height is essential in determining the thickness or impact attenuation that must be possessed by a play surface as defined in ASTM F-1292. Essentially, if the fall height is higher, the surfacing will need to be thicker to absorb the fall impact and provide adequate cushioning. The additional thickness of surfacing material that is needed is factored into the project's total cost, and you will need to set your budget accordingly. The representative of our organization will be happy to discuss any questions you may have about safety standards to ensure your desired area meets the essential requirements. Also, they'll help you decide which surfacing material suits your needs the best.
Services provided by our organization
There following mentioned are services in safety surfacing provided by us: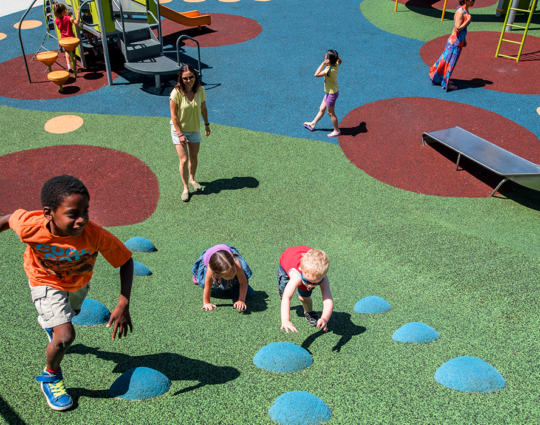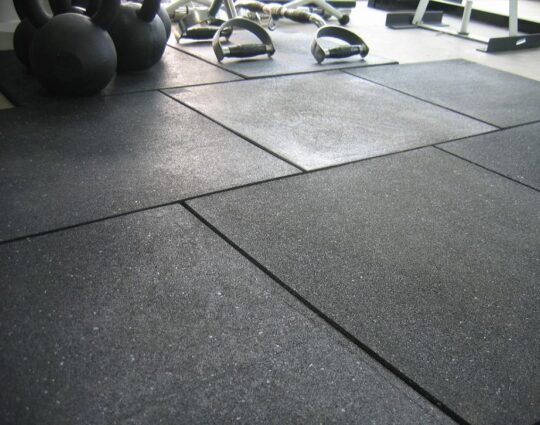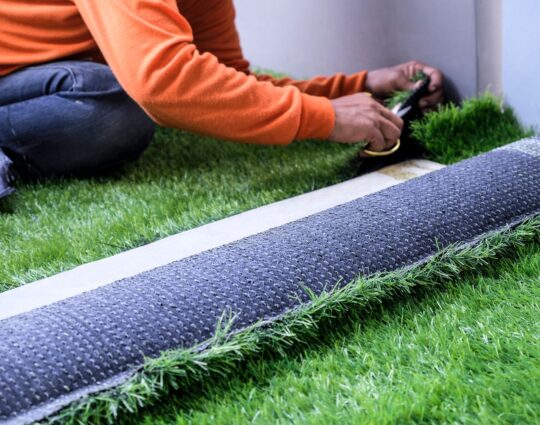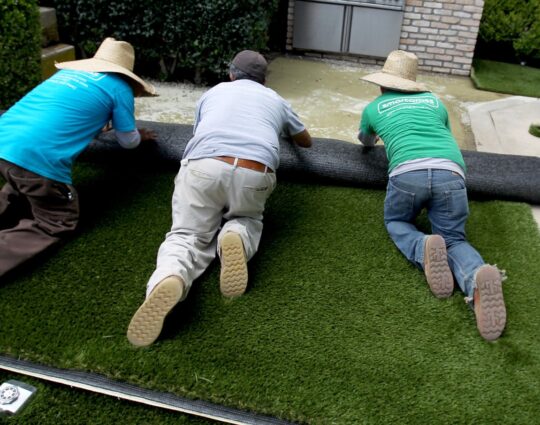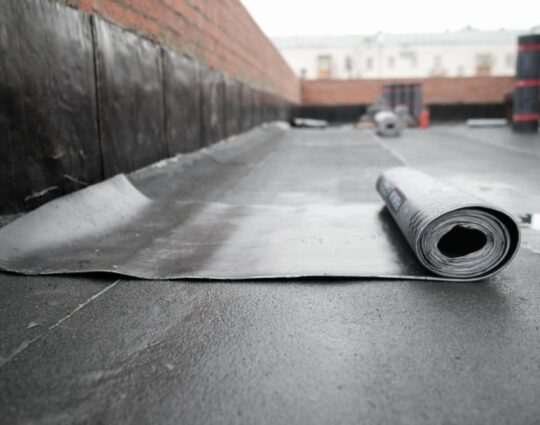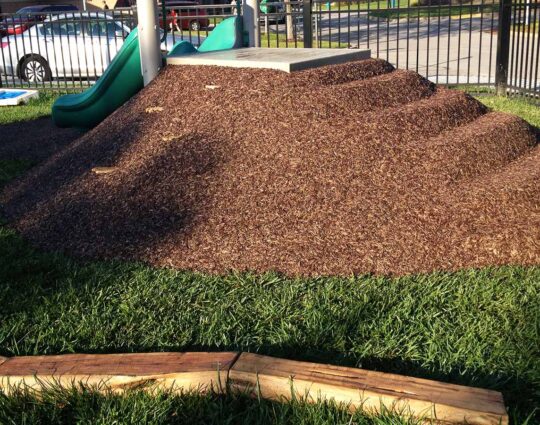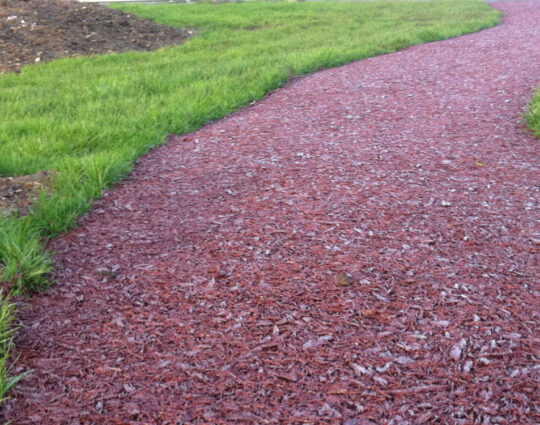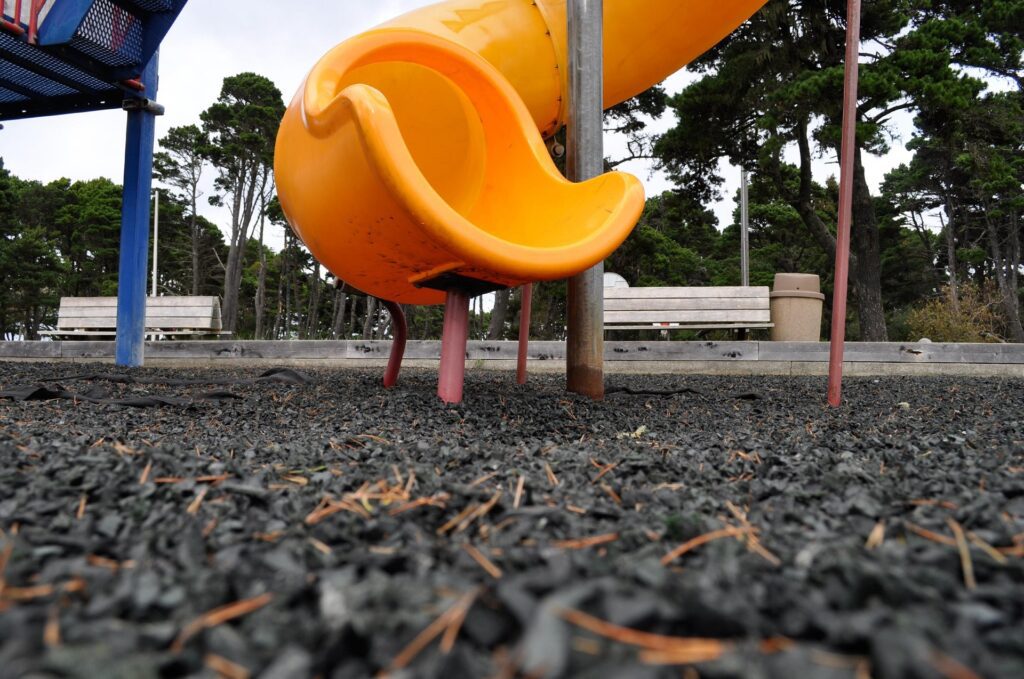 In which cities of Ohio are services provided?
---
The cities where our services are available within Ohio are:
Clayton

Cleveland

Columbus

Farmersville

Glenmont

Harrison

Greenfield

Lakewood

Lebanon

Maplewood
Why choose Integrity Safety Surfacing Pros of America for any kind of safety surfacing service?
---
Integrity Safety Surfacing Pros of America is a renowned organization that provides genuine and reliable services. Our services are spread in the entire 50 states of America. There are several reasons why the people of Ohio choose us. Some of them are mentioned below:
Experienced workforce: Our team of experts has been working in the field of safety surfacing for over a decade. They have immense knowledge and capability. Everyone wants to feel secured while paying for something like this. Working with experienced professionals will relieve the stress encountered. 
Cost-effective: Our prices are basic. We do not charge excessively or unnecessarily. Our aim is to help maximum people install safety surfacing which is reliable and affordable.
Designs: There are different types of safety surfacing materials available in different types of designs and options. Here you will experience a personalized approach wherein we make sure that the design and pattern suit your needs and complements the surroundings.
Huge variety of services: Whether it's EPDM rubber, bonded rubber, PIP rubber, bonded rubber mulch, or synthetic grass, we can help you with all of them.
Our services are affordable and the materials we use are safe. So, grab your phones and book a meeting with us today.
Below is our list of additional services:
We're a nationwide safety surfacing company. Click below to find our closest contractor near you
We at Integrity Safety Surfacing Pros of America offer the best safety surfacing services throughout the state of Florida. Below are the list of Florida cities we service:
---