Utah's #1 Safety Surfacing Services Company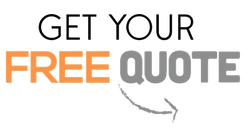 Playgrounds are the areas that should be safe for children. They are a hub where the child plays, friends enjoy, families come to spend time, and different communities meet. However, the place accounts for a number of unintentional injuries. If the right safety surfacing material is not used, the children will be exposed to many potential hazards. The hard ground which is coarse along with hot temperatures, can be uncomfortable and dangerous for children. So, it is advisable to get safety surfacing for playgrounds. Integrity Safety Surfacing Pros of America is a leading organization that provides suitable and quality safety surfacing services all over America. You can consult us anytime for any kind of service.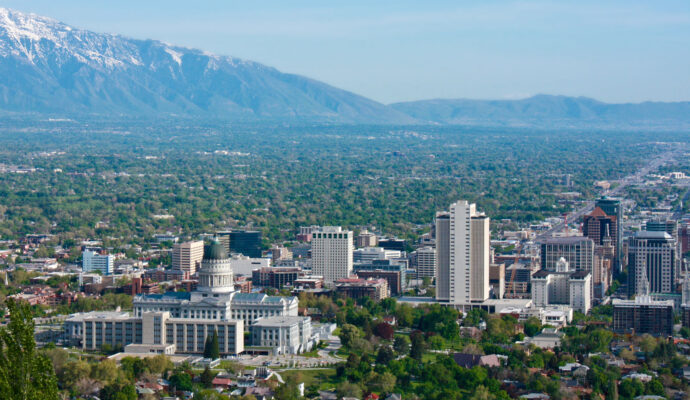 What is safety surfacing?
Safety surfacing is the usage of protective materials that are nontoxic and safeguard the user from injury.  In this process, a layer of protective material is installed over the existing hard or tough ground. This protective layer is soft and displays shock absorption properties that make it safe for kids.
Safety surfacing is necessary as children should be protected from falls during playing.  There are many materials available that can work to ensure the safety of children while playing. Common examples are EPDM rubber, PIP rubber, bonded rubber, bonded rubber mulch, etc. 
What are the additional safety considerations that must not be ignored?
Safety surfacing comprises choosing the material and making sure that some additional safety conditions are met. Some of them are mentioned below:
The commercial playgrounds must use materials that comply with ADA standards.

The commercial playgrounds must be firm and made from supportive safety surfacing materials that can hold and support wheelchairs for accessibility. 

Before installing rubber flooring, the existing plant material should be eliminated. 

Cleaning weeds from time to time is required to make the area clutter-free.
Services provided by our organization
Bonded Rubber:

It is one unitary layer system that provides a long-life durable option for any recreational area. It is a wonderful choice for achieving natural look, along with the advantages of a unitary surface. It is not like the loose fill surface. It does not get displaced. Even the maintenance of bonded rubber is quite low.

Poured in Place Rubber

: It is one of the widely used materials for playground safety surfacing. It is evident from the name that the material is poured on-site. The poured in place rubber is made from the two-layer which are:

Base layer: it is recycled rubber that has been taken from used tires.

Top layer: it is a mixture of rubber and a binding agent known as polyurethane.

Rubber Tiles

: The rubber tiles are known for their quality of being resilient and durable. They are available in numerous shades, designs, and patterns. The rubber tiles can be interlocked with each other providing an easy installation process. The normal range of thickness varies from 1 ½ inch to 5 inches thick. If any tile gets defective, there is no need to replace the whole flooring.

Bonded Rubber Mulch

: It is chosen in cases when the flooring should be flexible and affordable as well. They are soft and provide a convenient floor for the children to land on it. 

The bonded rubber mulch uses about 6 inches of material to serve the protective function and save the child from 10 feet height. Its better than other types of much as it never displaces and requires no replenishment.

Synthetic Turf

: They are used in sports playgrounds as well as in playgrounds designed for children. The cost of synthetic turfs is not so high. If you compare the cost spent on synthetic turfs and natural grass after three years, the amount spent on synthetic turfs will be lesser. 

Water efficiency, low emission materials used, and recycled material used are some of the most common benefits of surface turfs.

EPDM Rubber

: This type of flooring proves to be a very effective and resilient type of flooring. This material is resistant to ozone, UV, and extreme weather conditions, making it a perfect fit for playground applications. 

EPDM rubber floors can be customized according to the need, whether it is required indoors or outdoors. It has a high coefficient of friction, due to which it offers extra grip. 

Synthetic Grass

: Synthetic grass is likely to create an environment wherein you can create an interactive playground environment. It establishes a permanent ground area, and different areas can be separated with different colors or lines. The touch provided by this is soft and smooth and not rough and uneasy. It is not expensive as compared to concrete or asphalt.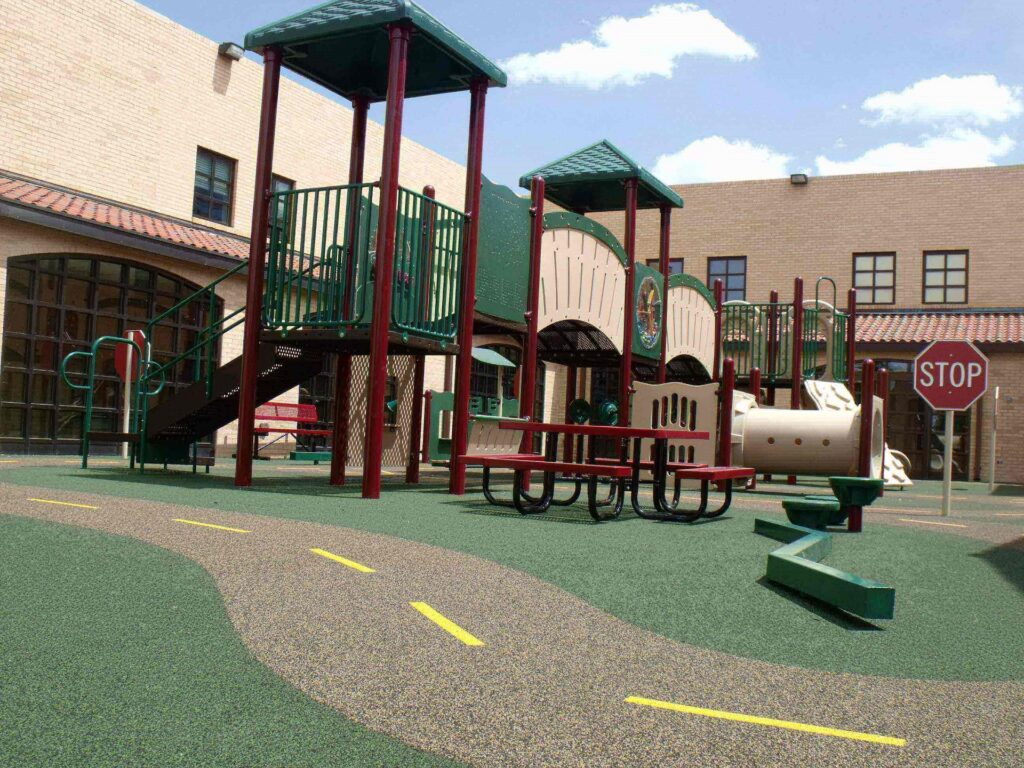 Where do we offer our services within Utah?
---
The main cities where we provide our services include:
Salt Lake City

West Valley City

Provo

West Jordan

Orem

Sandy

Ogden

St. George

Layton

Millcreek
Why choose Integrity Safety Surfacing Pros of America for safety surfacing tasks?
---
Integrity Safety Surfacing Pros of America are the biggest safety surfacing manufacturers and installers in America. We are one of the top safety-surfacing companies, offering a wide range of materials that are popular among clients for high strength and premium quality. These surfacing materials are waterproof, slip-resistant, and are offered in a huge variety of patterns and sizes. We are experts in providing the best quality services at some amazing prices. 
Integrity Safety Surfacing Pros of America has a network of dealers, and we provide safety surfacing services in all the 50 states of America. The team at our organization comprises highly professional and skilled, trained employees. The employees and workers can handle bulk orders under any given circumstances. We are constantly developing new and innovative safety surfacing materials for the global market. We are committed to making products that match the site requirements of our customers. The safety surfacing provided here is most suitable and attractive. Also, we make use of professional machines that help us complete the job in a given time and with more effectiveness. Contact us right now and get amazing deals and benefits today. We hope to provide you with nice safe surfacing and flooring experience.
Below is our list of additional services:
We're a nationwide safety surfacing company. Click below to find our closest contractor near you
We at Integrity Safety Surfacing Pros of America offer the best safety surfacing services throughout the state of Florida. Below are the list of Florida cities we service:
---