#1 Nationwide Services at Integrity Safety Surfacing Pros of America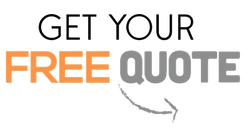 High-quality materials and qualified professionals for safety surfacing options like synthetic grass or maybe bonded rubber, cannot be found easily regardless of your location in the country, which leads many residential and commercial owners in need of a new one or a replacement to end up with a poor result. Our role at Integrity Safety Surfacing Pros of America is to provide outstanding services that can cover needs based on the impact absorption required by the surface where it will be installed but also on the appearance that needs to be accomplished according to the client's requirements. Aesthetics and functionality along with longevity and durability, are not aspects that tend to be included in one type of material or element. However, it is not impossible for safety surfaces as long as the right options are provided and evaluated.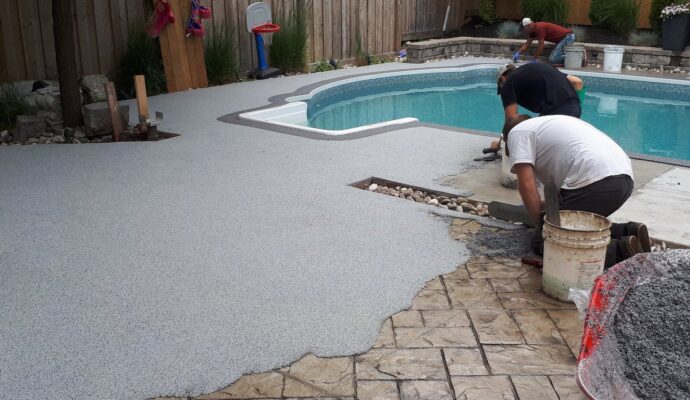 In our company, we strive to provide alternatives that are suitable for the design you want to accomplish without sacrificing the longevity and performance of the surface for the safety it should be able to offer. This is why the options we have are focused on offering a wide range of designs and patterns but also provide great shock-absorption properties for indoor and outdoor areas:
Synthetic grass.

Synthetic turf.

Bonded rubber.

Poured-In-Place rubber.

Bonded rubber mulch.

EPDM rubber.

Rubber tiles.
The best option or surface will be determined by considering factors such as the temperature and weather changes or conditions in your location, your budget for the project, the impact absorption you want for your space, the expected longevity and durability, and the final appearance of the surface.
Our professionals can start assisting you by assessing the existing surface and area, determine the best alternative based on the physical aspects and provide recommendations with the previous information but also with your preferences and needs.
How to Know If the Safety Surfacing Is of High-Quality
---
The materials used for the surface will determine the quality. In the case of options that include rubber as the main and mostly only material, they are 100% recycled, low-cost, but still very durable and long-lasting. For playgrounds, sports fields, and similar spaces, any type of rubber surface is quite popular due to the appearance that can be obtained—even 99% similar to traditional wood mulch—but also for the support and impact absorption offered for falls up to 12 to 15 feet. For children, falls are quite common and can be a great deal with a poor surface to absorb the impact. Rubber surfaces like tiles, EPDM, or bonded, are able to provide the solution while allowing the owners of the area to obtain a unique design with multiple colors and patterns.
Other alternatives like synthetic grass and turf are the ones that usually vary in quality since different materials can be used for their manufacturing. Common or basic plastic—which is frequently used for synthetic grass in specific—is of low quality and only guarantees up to 2 years of longevity. High-quality grass or turf should be able to last for over a decade with low maintenance and very few replacements or patches. These synthetic options are identified once nylon or polyethylene have been used during manufacturing. Nylon is usually the main material for the synthetic grass that guarantees its longevity while polyethylene is added to the blades to obtain specific sizes and a solid or soft surface depending on the main purpose.
The quality of the surface depends a lot on the raw materials. However, the installation influences the final result and the appearance and durability. A poor installation will lead to a surface that will not offer the same aspects and characteristics. A great example of this is the synthetic grass installed in many parks and yards in cities like Miami and Orlando. Residential and commercial owners consider it was a poor investment due to the short time the grass was able to last or poor support and impact absorption it offered. However, we have repaired and dealt with many situations where the problem was focused on the installation instead of the materials and surface themselves. This problem is common not only in the previous cities by throughout the country. Including states like Wisconsin, Virginia, Minnesota, California, Washington, and many more, but especially in those where climate changes are frequent.
Does the Location Influence in Choosing A Surface?
---
Absolutely. The temperature and climate of the location where the installation will take place influences the longevity and durability of the surface. Therefore, it is crucial to make a choice based on how well the materials and final result will withstand the temperature and all possible changes in it. Certain types will perform better in cold weather or, on the contrary, hot ones. While others will be a great fit for cities and locations where temperature changes and irregular weather are common. At Integrity Safety Surfacing Pros of America, we know the characteristics of the types of surfaces we offer and are able to provide recommendations based on your current location since our company has been offering services nationwide.
This includes the previous states mentioned but also others such as Utah, Nebraska, Idaho, Alabama, Arkansas, and many more. And the cities include New York, Nashville, San Diego, and every main and large city in each state as well as small ones and towns located in them. Every surfacing alternative we offer can be requested and accessed regardless of your location in the country and our team of professionals will not disappoint in the proper selection of the materials nor the installation of the surface. Keep in mind that our prices do not vary due to the state or city either. If you contact us from New Orleans for a service and want the same one for another location, expect the same price per sq. ft. or a similar one depending on the adjustments we could have included.
Everything depends on the project and the decisions you make regarding the materials and type of surface, which is why prices vary. Rest assured you will be able to discuss this further along with more details and aspects of our services no matter your location. Make sure to request a quote for any of the services using our website without preferences or specific instructions according to the state where you are from. We are proud of our ability to offer each one of our services to any company, family, or person in the United States. Therefore, expect our promises for stunning and long-lasting results to be kept no matter your situation and final location.
Below is our list of additional services:
We're a nationwide safety surfacing company. Click below to find our closest contractor near you
We at Integrity Safety Surfacing Pros of America offer the best safety surfacing services throughout the state of Florida. Below are the list of Florida cities we service:
---