#1 Bonded Rubber Services by Integrity Safety Surfacing Pros of America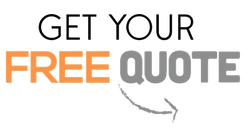 Poured-In-Place rubber and bonded rubber have one main factor in common: both of them are 100% recycled and very durable regardless of the place of installation. However, bonded rubber is a great alternative to use one layer instead of two while also using larger rubber pieces. The essence of this safety surfacing lies in the single-layer system that allows it to dry quicker, drain well, and be quite porous compared to other options in the market. But when it comes to the aesthetics and final result, this surface is chosen over others due to its natural appearance of wood mulch. Also, being a single layer or unitary surface provides benefits like lower costs of maintenance and excellent features for safety and impact absorption.
Other rubber surfaces provide the same or similar safety characteristics, but not many are single layers which lead to other benefits but also disadvantages when using them. Now, this surface allows a great impact absorption throughout the entire playground or sports area where it is installed. This means you can expect the same impact resistance in every area covered by it. Meanwhile, you also obtain the natural look of loose without having to use loose mulch which is a high-maintenance material, can enter the kids' eyes while playing or using the area nor having to deal with rotting, molding, or color leaching.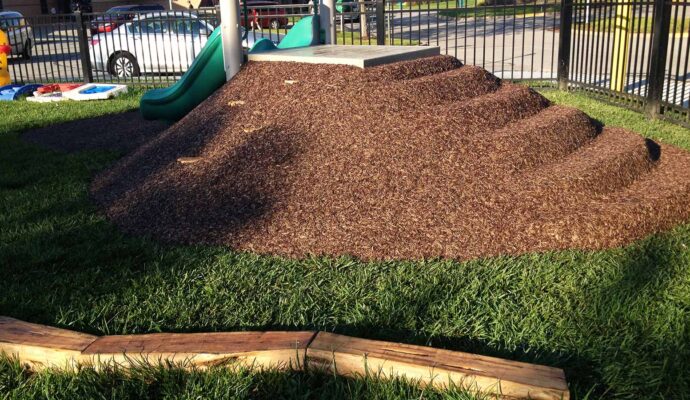 When to Install Bonded Rubber
Surfaces that involve rubber are always a good alternative for playgrounds, sports areas, city walks, and other locations. As long as you want a safe area and expect to reduce the impact during falls and similar accidents, you can rely on this eco-friendly and low-cost option. Now, what makes it better in certain situations in comparison to other options in the same category is the quick-install and final result obtained. Taking the Poured-In-Place rubber as the main comparison, you will notice that it takes longer to dry, can be expensive when it is for large areas or spaces, and although you get a wide variety of colors and designs, all this involves more resources and time.
Also, the maintenance is not expensive nor too frequent, but it does require more attention than a bonded rubber, which is an element that not many owners of the space where it is being installed have nor can afford. This means that a bonded rubber should be installed when you need and want a low-cost maintenance surface, do not expect to have a two-layers system, want a natural look of loose, and the installation needs to take place quicker than usual.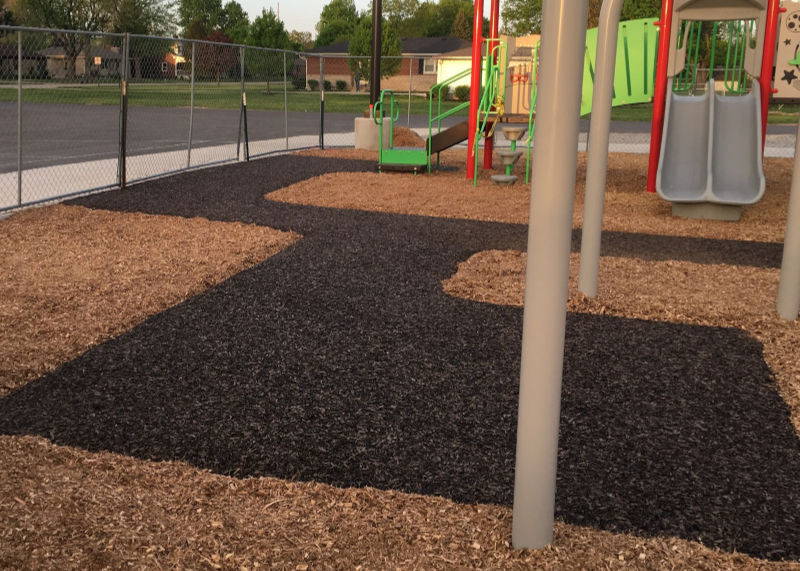 At Integrity Safety Surfacing Pros of America, we have encountered many situations where this type of surface was required for either its natural and earthy appearance—which means, it was based on the look and aesthetics. But also, others where the budget and time of our clients were limited but still needed a durable, long-lasting, and good-looking safety surface for their children or those using the spaces.
What we would recommend deciding if the installation of this surface is required is to focus on:
The appearance you want to obtain during the final result, being the natural and earthy one we previously mentioned the most common.

If you want a low maintenance surfacing.

A mulch alternative for landscaping.

Porous system.

100% recycled.

Customize the specific color or result for the rubber flooring or surface.
Is Bonded Rubber Expensive?
---
Since the installation should take place by the hands of a professional and experienced surfacing contractor, you can expect to invest resources in it considering that it should not be handled as a DIY project or idea unlike other flooring projects or types. Also, the cost or price of the materials and installation should not be separated but rather be included in one bill whenever you hire a professional for it. Therefore, the final cost for this surface will be determined by:
The company or experts you hire for the installation.

The cost per square foot of the rubber surface—including an additional for the installation per sq. ft.

The location and its size.

If extra work is required before the installation.

Deadline to complete the project.
For the latest, it will not be a great factor that ends up determining the price considering that this safety surface can be installed quicker than the average. Actually, small areas take only a day and medium ones about the same depending on the extra work they require or not. Extra elements like some decorative features and additional colors added to the surface can also increase the price. It is not expensive, but it is not the cheapest surface option either. The beauty of its low cost lies in the maintenance and how much you need to invest to preserve its quality. Therefore, the lifetime cost is what outperforms other rubber options that can be less expensive to install or acquire but the longevity is not promising, leading to more expenses in the end.
The average per sq. ft. ranges from $8 to $15, which places it with most other unitary surfaces and even two layers like the Poured-In-Place rubber. However, the final cost can be determined by requesting a quote with your specific requirements and needs for the surface. At Integrity Safety Surfacing Pros of America, we can provide a free quote that will help you to have an average of how much you need to spend or maybe the real cost of the project. It depends on how specific you are with the details of the project—like size, additional elements, and specifications of the area where it is going to be installed.
Our team will get back to you with a quote within 24 hours and make sure to work around your budget if you provide one beforehand or when deciding to discuss the terms further with us. Before placing your request, keep in mind this surface can be used in the playground but also for pathways through playgrounds, obstacle courses, training facilities, and more spaces where accidents can take place.
Below is our list of additional services:
We're a nationwide safety surfacing company. Click below to find our closest contractor near you
We at Integrity Safety Surfacing Pros of America offer the best safety surfacing services throughout the state of Florida. Below are the list of Florida cities we service:
---