New Hampshire's #1 Safety Surfacing Services Company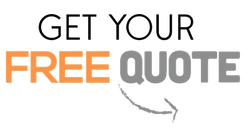 Safety surfacing is an essential part of any playground project, whether it's a school, a playground, a residential area, or any community park. The safety of children is the topmost priority. With safety surfacing, the kids can play safely without inflicting any injuries. It also offers a cohesive look to your area. Integrity Safety Surfacing Pros of America is a leading organization that provides excellent quality safety surfacing services in numerous towns of New Hampshire. We have constructed playgrounds, parks, and school locations.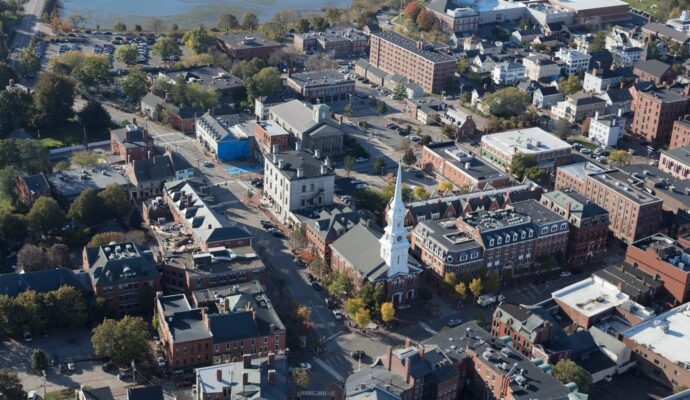 What is safety surfacing?
It is a type of surface lying underneath and around the equipment present in the playground, such as swings, slides, and monkey bars. The need for safety surfacing is to reduce the impact of falls when children are playing. Along with safety, it is essential to keep the place bright and fun for the children. There are a number of colors and graphics, patterns and shapes available in safety surfacing, which makes it a desirable choice for many playgrounds. With this type of surfacing, one can create safe themed playgrounds, climbing frames, tunnels, water features, and much more.
Applications of safety surfacing utilized
The safety surfacing can be applied to:
Playgrounds

Pool decks

Walkways

Zoo

Athletic tracks

Patios

Golf course path

Amusement parks

Industrial and commercial flooring

Pool decks

Water parks
What is the importance of safety surfacing?
Safety surfacing is very important these days. We all want to avoid injuries to the maximum extent. This is possible when we take the necessary steps towards it. Safety surfacing is one way the child is protected from injury during a fall. No doubt there will be some injury, but the extent will be minimized. Safety surfacing is also important as it changes the appearance from dull and boring to lively and bright. The children love to play in conditions that are colorful and appealing to them. So, it is essential that you consider safety surfacing and contact us for any kind of query you have.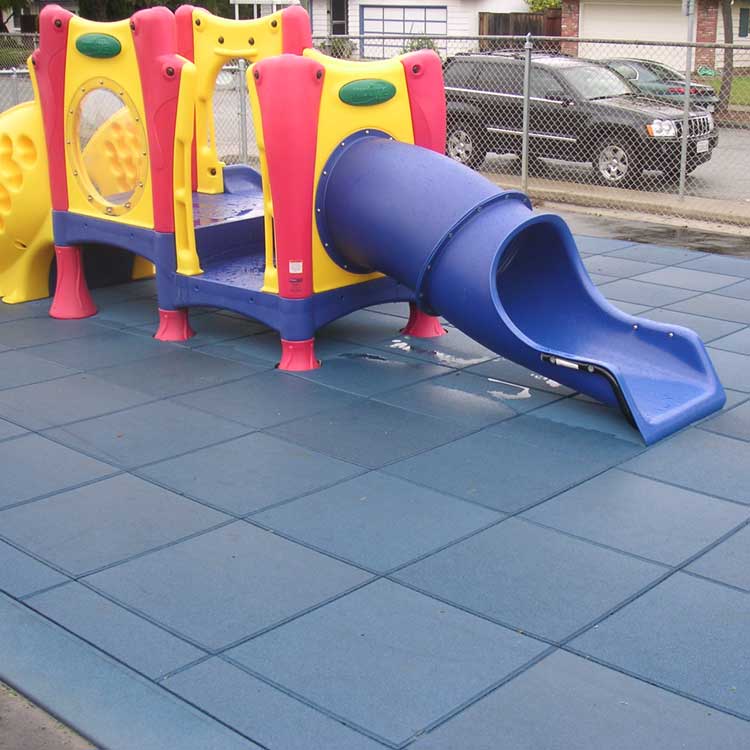 What are the different services provided by our organization?
There are a number of services provided by us are:
Poured in place rubber. The poured-in-place rubber system provided by us is a two-layer system that comprises a 100 percent recycled SBR safety base layer; on the top of it is a colored ¾ TPV wear layer. It is mixed with low odor polyurethane, which acts as a binder to achieve one of the safest and most durable playground safety systems. This type of poured-in-place rubber requires little to no maintenance.
Bonded rubber. Our organization's bonded rubber playground surfacing system is a single density pour of 100 % recycled colored shredded mulch blend. A unique and natural look is provided by a low odor polyurethane binder which will enhance the look of your playground. It can also be used for walking or jogging areas.
Synthetic grass. The synthetic grass which is available here feels similar to natural grass. It requires little to no maintenance. This system is appealing to the eyes and safe at the same time. It also saves a huge amount of water as well as the need to cut or trim the grass. The synthetic grass available here exceeds all ASTM and IPEMA safety guidelines.
Rubber tiles. The interlocking rubber tiles offer great shock absorption and low maintenance properties. They have the power to withstand wear and tear to a greater extent and have excellent accessibility. They are a popular choice for indoor play areas as they are very easy to clean them and individual tiles can be replaced separately if damaged.
Synthetic turf. It is a surface made of synthetic fibers constructed in a manner to look similar to natural grass. It is used in places where sports have to be conducted. With the installation of synthetic turf, you can enjoy monetary and maintenance benefits. This is durable and can withstand high traffic easily. The synthetic turf looks fresh and appealing throughout the year. 
Bonded Rubber Mulch. Unlike wood mulch, the bonded rubber mulch is an effective surfacing solution. It's a one-layer system created from recycled rubber which makes it safe. It lasts for long, needs no frequent replenishments, and asks for minimal maintenance. Also, It does not easily break or produce a rotting smell.  
EPDM rubber. There is an increase in the use of EPDM rubber in apartments, hotels, gyms, play areas, senior care centers, and sports facilities due to the safety and versatility of EPDM rubber. It has high shock-absorbing properties, which reduce the impacts of falls to a great extent. EPDM rubber fulfills the majority of the requirements an outdoor or indoor surface must have, such as safety, moisture resistance, durability, and aesthetics. So, it is becoming one of the topmost choices in America.
What are the cities of New Hampshire we provide our services in?
---
Our company offers safety surfacing services in the below cities within New Hampshire: 
Portsmouth

Londonderry

Amherst

Exeter

Wolfeboro

Hanover

Dover

Keene

New London

Hampton
Why choose integrity Safety Surfacing Pros of America for safety surfacing?
---
We deliver only the best quality service and various types of surfacing services for our customers. Our work is evident from all the processes we have undertaken. Our team of expert workers is trained in high industry standards, and we follow precise techniques and methods for every process we do. Our commitment to long-lasting quality service also stands tall from our affordable price ranges and deals. The standards of the industry are maintained along with competitive pricing.
When you get your flooring installed from Integrity Safety Surfacing Pros of America, you not only get the benefits associated with rubber flooring but also the amazing experience of working with a highly professional and competent team. We maintain good relations with the stakeholders in manufacturing and delivery so that we deliver you high-quality and premium work. Do not waste another minute in doubt and call us and get your area inspected today. We hope that Working with us will surely be desirable for you. 
Below is our list of additional services:
We're a nationwide safety surfacing company. Click below to find our closest contractor near you
We at Integrity Safety Surfacing Pros of America offer the best safety surfacing services throughout the state of Florida. Below are the list of Florida cities we service:
---