Montana's #1 Safety Surfacing Services Company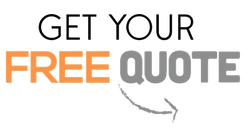 Safety Surfacing techniques are proving to be very helpful when it comes to safety and cost. These safety surfaces are also stunning and admirable. Integrity Safety Surfacing Pros of America provides the best and affordable surfacing services with professional installment and delivery services. Safety surfacing services are to be precise and professionally provided. That is why you should contact us. We offer world-class safety surfacing services in the leading cities of Montana. Our company features reliable surfacing experts who take charge of the process from the start till the end.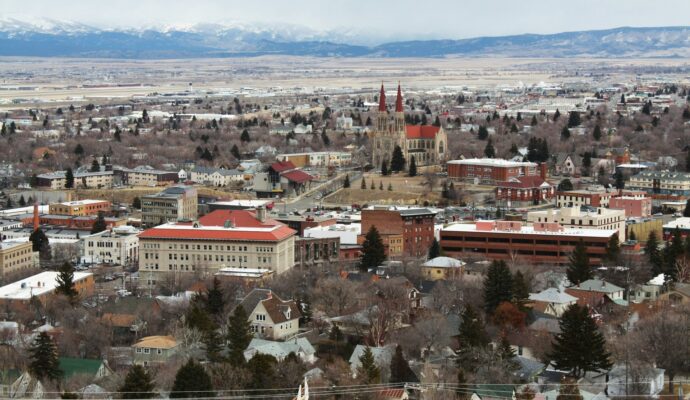 What is Safety Surfacing?
Safety Surfacing means securing the hard-concrete ground for safety purposes. It is mainly done in areas that are more prone to injuries and accidents. It can be in parks for children, in gyms for protecting the ground from heavyweights, in schools and indoor play areas like the pool, snooker areas, etc. Sometimes people use it as decorative and protective flooring in their houses, offices, playgrounds, etc. Safety Surfacing is very advantageous, protective, and handy. This makes it worth installing. There are more practical advantages of Safety Surfacing that are listed below.
Advantages of getting Safety Surfacing
One of the best advantages of safety surfacing is that it provides an eco-friendly and healthy environment around you. Safety surfacing does not need any kind of machinery and environment harming tools to maintain. Due to its eco-friendly nature, it is very easy to maintain. Safety Surfacing also protects the floor of your building or house. It's a good and affordable choice that does the job and protects the environment too. Safety surfacing is also used in public parks and playgrounds and offers decent protection to the kids playing there.
It is very easy to maintain these surfaces. There is no need for mowing or any other clay-related activity. Also, you need not use any pesticides as there's no mud, and safety surfacing never harbors any pests.  Safety surfacing is easy to handle and is easily replaceable. Safety surfacing may sound costly in the beginning but it's a great long-term investment. When compared to the concrete floor or tiles, the safety surfacing is very highly cost-effective. Because of its sustainable and extensive nature, it is most highly recommended. It does not need to be changed daily; a good wash every few days would keep it looking good for several years.
Services we provide
We provide different surfacing services in Montana as well as all across the country. Our products are so fine and precise that we are admired wherever we provide our services. Find the services we offer below:
Poured-In-Place Rubber: In this surfacing technique, the processed rubber is poured into the differentiated parts of the area. It is not continuous or single-layered. This flooring technique is mostly used in areas where discontinued and equal layers are needed. The rubber used in this service is mainly pure and fresh, i.e., it does not contain any type of impurity or mixture. Professional tools and workers are sent on-site for completing service. This is the most commonly used Safety surface.
Bonded Rubber Mulch: Bonded rubber contains a continuous single layer of rubber that is poured on the surface. It is mostly used in open-ended places. It is stronger and harder than the Poured-In-Place type. Bonded Rubber Mulch also goes by the name of Bonded Rubber. The rubber used in this type is completely safe and recyclable. This costs less than the other rubber services but is less sustainable.
Rubber Tiles– These are machine-processed tiles structured like carpets are mostly used in commercial areas like cafes, hospitals even houses. This is easy to replace, and the area it covers can be easily cleaned. This type of surfacing contains shaped edges that can be fitted onto each other. This type is more preferred as you can decide the quantity and quality of the product.
Synthetic Grass– This type of surfacing is used as a substitute for real grass. It is more of a hard type of grass that can be used as wallpapers, mats, etc. but cannot be used for gardens and other sorts of purposes. It looks brighter and sharper than the original grass.
Synthetic turf– It is more of real grass-type turf. It is mostly used in yoga mats, garden grass, and other replacement for soft grass surfaces. It is affordable and very easy to maintain as it does not need any type of mowing or gardening activity. It is softer than synthetic grass and is of better quality than the latter. People also use it for home gardens and playgrounds to get a feel of real grass. Synthetic turf is the second most used surfacing in the world
Locations we serve in Montana
---
Here are the locations we serve within Montana: 
Belgrade

Billings

Bozeman

Dillon

Four Corners

East Helena

Helena

Livingston

Whitefish

Missoula
Contact Integrity Safety Surfacing Pros of America Now
---
We'll help you understand the requirements and choose the best surfacing type for you. It's because not all surfaces are meant for every floor setting. Our motive is to provide you our best services, and we will never let you down in that. We cover complete installation services in the product cost from start to end. Our professionals and certified workers will complete the work completely on-site and provide you the preciseness you want with no damage to the other things. We are well known for our quality and timely services in Montana as well as all across the country.
Integrity Safety Surfacing Pros of America's top-class services and products. We believe that our work does not get over at the installation services; we provide after installation services and guidelines that would help you maintain the products more easily. Also, we make use of safe and environmentally friendly products. Our team has managed to install thousands of square feet of surfacing from the beginning. We always try our best to deliver you the complete value of your money. So, if you want any of the surfacing services, contact us now.
Below is our list of additional services:
We're a nationwide safety surfacing company. Click below to find our closest contractor near you
We at Integrity Safety Surfacing Pros of America offer the best safety surfacing services throughout the state of Florida. Below are the list of Florida cities we service:
---