Rhode Island's #1 Safety Surfacing Services Company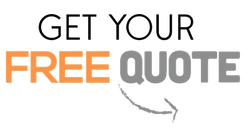 While falls and accidents do happen, deeper injuries at playgrounds can be prevented with an appropriate and safe playground surface. The height of playground equipment and the age range must be taken into consideration when choosing the product and volume required making these playground surfaces injury-free. Integrity Safety Surfacing Pros of America will help you install the best quality safety surfacing material. Our company offers various safety surfacing materials such as EPDM rubber, bonded rubber mulch, bonded rubber, etc. required for different purposes.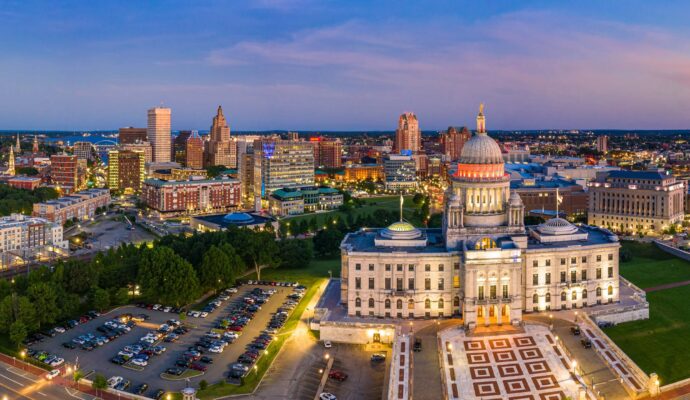 Things to keep in mind while planning for playground safety surfacing
One should be clear about kids of what age will be playing in the playground while planning for playground safety surfacing. There should be a site review of surfaces underneath and near the playground equipment. And you should ask the questions mentioned below:
What is the depth required for surfacing?

Where should you place your surfacing?

What is the highest upper body piece or the highest deck height of the equipment?

Does the material have a proven track record in similar climates or not?

Is it readily available?

What are the drainage needs of the playground?

What is the impact attenuation (the shock-absorbing properties) or CFH of the playground surfacing?

Are the standards of the American Society for Testing & Materials (ASTM) and CPSC guidelines fulfilled?
Where can all safety surfacing be applied?
The safety surfacing can be installed on almost all types of grounds that are hard and pose a threat. Safety surfacing materials are available in a number of colors and designs, which will fulfill the safety requirements and be an attractive choice that will enhance children's interest.
The graphics can add a unique and new look to the area. The places where you can use safety surfacing are:
Recreation park areas: The soft rubberized flooring will keep children safe while they are playing.
Playgrounds: Porous rubber surfacing can meet the requirements of CFH.
Nursery/ early year facility: Safety will be ensured, and the children will enjoy the graphics and designs.
Primary schools: The kids will be protected from falls from the equipment.
Brewery/ puns leisure area: The surface absorbs noise and looks attractive.
Services provided by our organization
The main services in safety surfacing provided by our organization are: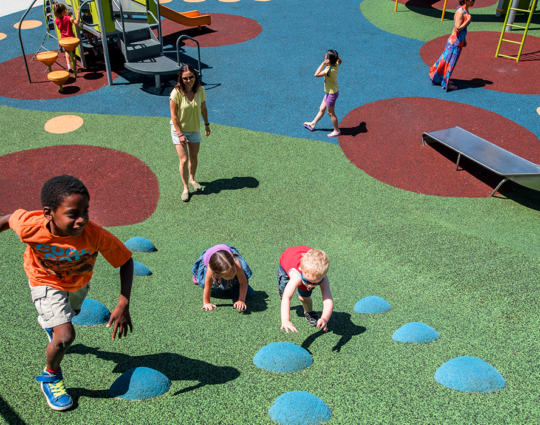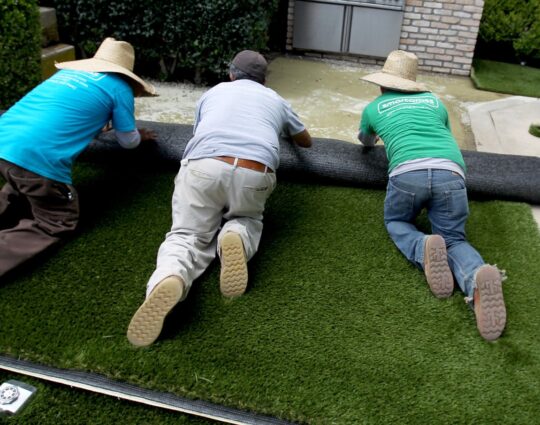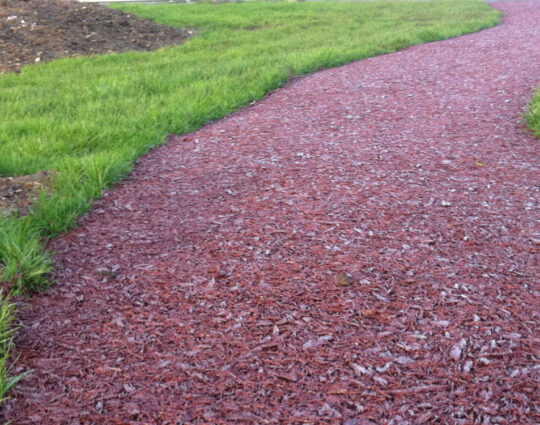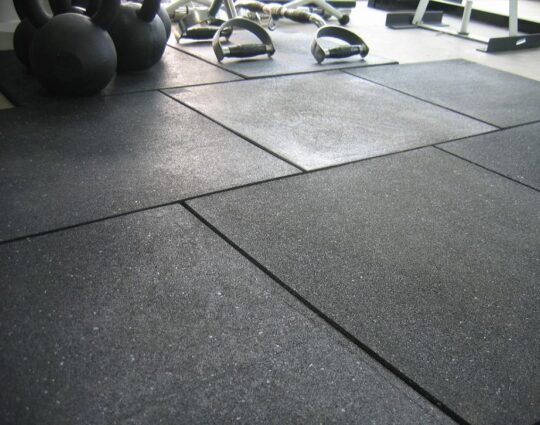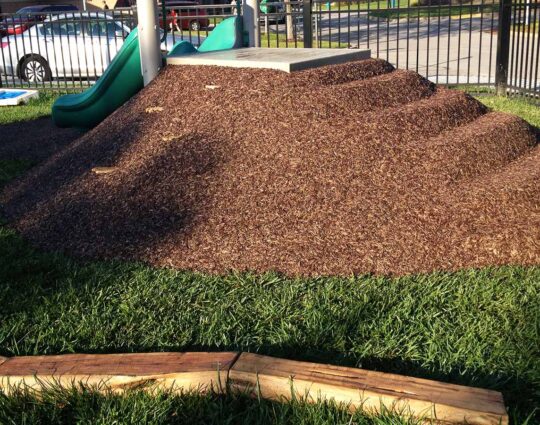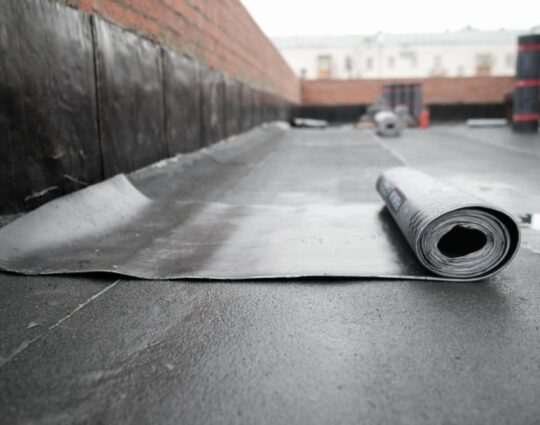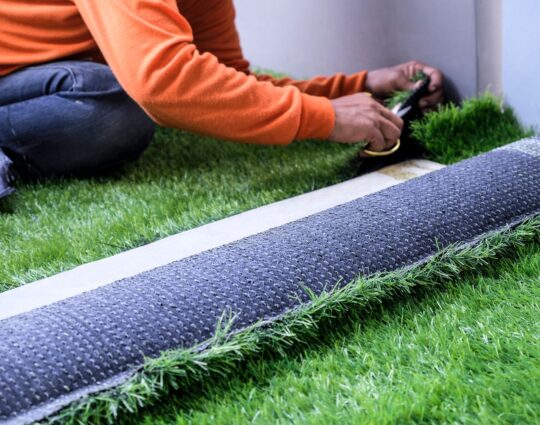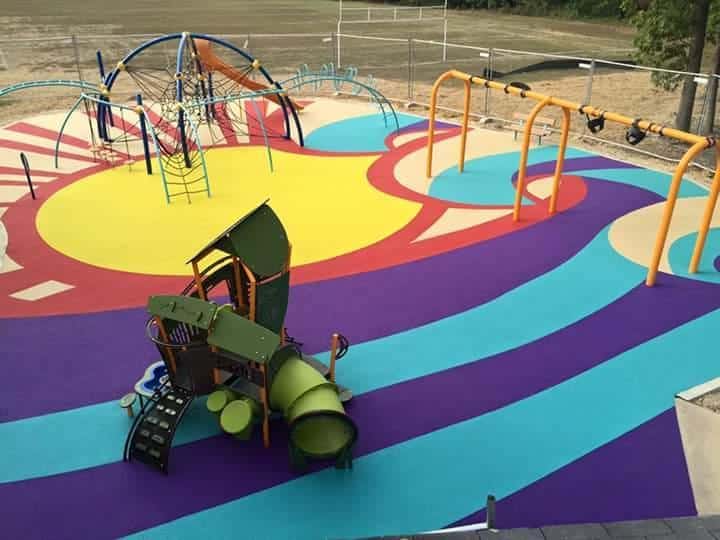 In what cities do we provide Safety Surfacing services in Rhode Island?
---
The cities that enjoy our world-class safety surfacing services are: 
Providence

Warwick

Cranston

Pawtucket

East Providence 

Woonsocket

Coventry

Cumberland

North Providence

South Kingstown
Why choose Integrity Safety Surfacing Pros of America for safety surfacing services?
---
We work with full dedication to ensure the safety surfacing is completed in the best possible manner. Our professionals have installed thousands of sq. feet of safety surfacing materials in the past decade. We always try to deliver more than expected. Here is the reason people here in Rhode Island choose us:
Excellent workmanship 
The workers here have intricate knowledge of the details and work with utmost care on your property. It's because they've successfully handled hundreds of projects in the past.
Honest 
We care for our customers. We are truthful with them in every matter. It's the reason our professionals keep the entire process and transparent and keep the customer on the same page.
Customer satisfaction
People have been choosing us from the past as they have gained trust in us. It's because we pay a lot of attention towards achieving 100 percent customer satisfaction.
Designs 
Integrity safety Surfacing Pros of America provides you with a number of designs and options to choose from. So, you can beautify your place according to your requirements. You can also ask for assistance from our experts in case you're unable to decide on the perfect design.
Affordable 
To help maximum people enjoy the best safety surfacing services, we have kept our services competitively priced. We are premier installers of high-quality safety surfacing materials providing eco-friendly services.  Dial our number right now and get a quotation for the best services.
Below is our list of additional services:
We're a nationwide safety surfacing company. Click below to find our closest contractor near you
We at Integrity Safety Surfacing Pros of America offer the best safety surfacing services throughout the state of Florida. Below are the list of Florida cities we service:
---