Vermont's #1 Safety Surfacing Services Company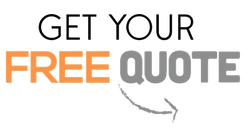 It is essential to protect your children from injuries that might occur during playing in the playground. Falling from equipment in the playground is one of the most common reasons for head injuries suffered by children. Installing a proper safe surfacing material reduces the risk of injuries caused by falls. Integrity Safety Surfacing Pros of America is a well-renowned organization that provides services in installing the best safety surfacing material. We provide safety surfacing services in all the states of America. Our professional team takes care of everything right from the beginning till the end.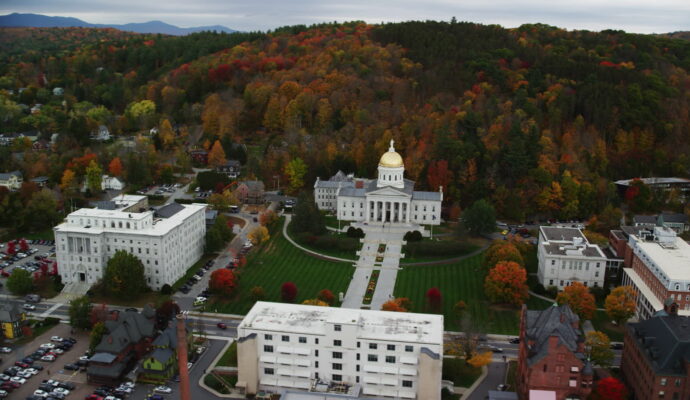 What is safety surfacing?
It is the process of making the surface safe and secure by the installation of proper materials. A layer of the chosen materials is installed over the hard/tough surface. Choosing the correct surfacing material and making sure that the depth of the material is right so that it can prevent any kind of injury due to fall. You should keep in mind the factors mentioned below to make your playground surfacing offer ample protection: 
The surfacing must extend at least 1.8 meters beyond the equipment.

If the equipment is high, the surfacing should be deeper.

Surfaces should be free of water, and there should be proper drainage systems in place.

There should be no tripping hazards, like rocks or tree roots.
Services provided by our organization
Bonded Rubber

: The bonded rubber surfacing allows for sloping as well as for piling. It helps to create a natural environment around the playground and near the walking trails and paths.

The bonded rubber is made from shredded clean rubber, which is generally made by recycling the rubber from tires. This way, the flooring is made in an environmentally responsible way. It does not have the property to absorb water, and it will not freeze if a proper drainage system is present.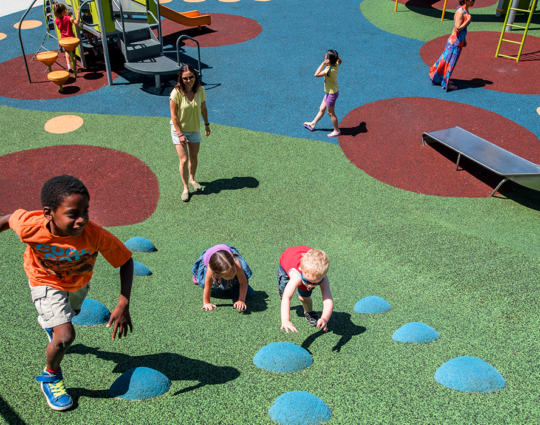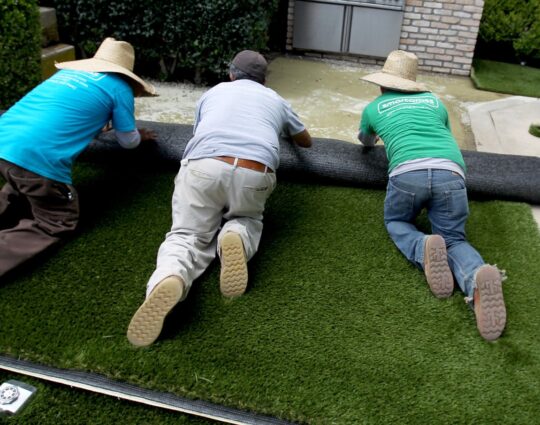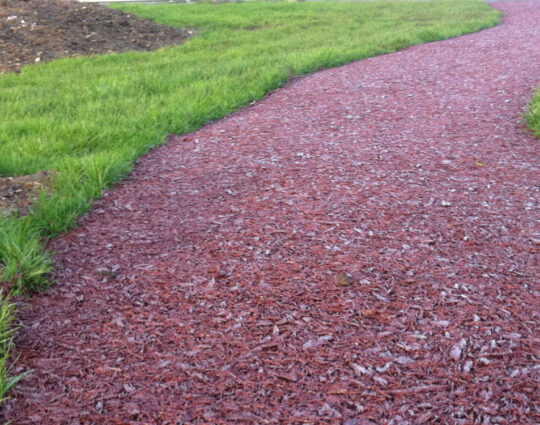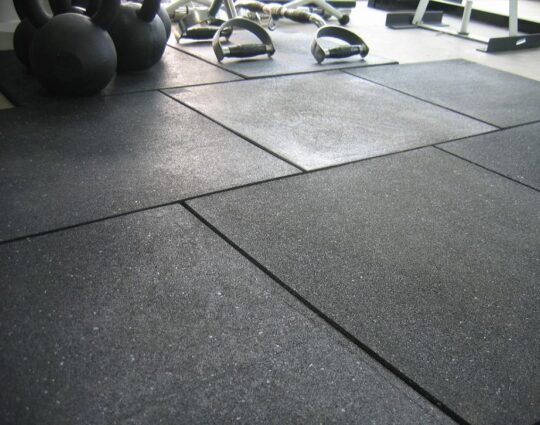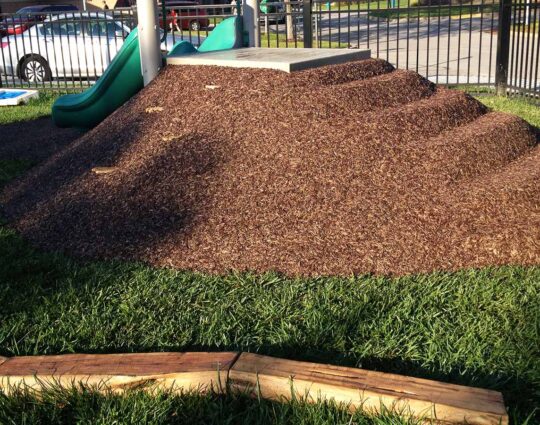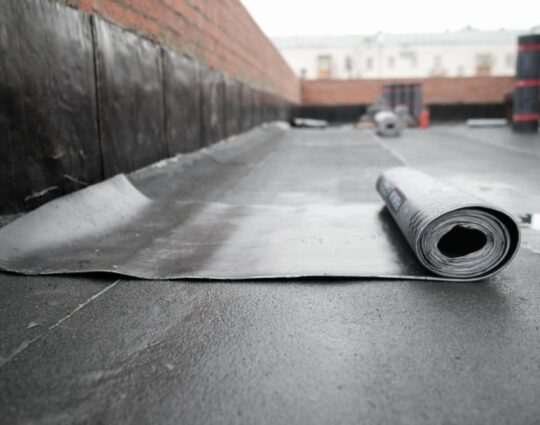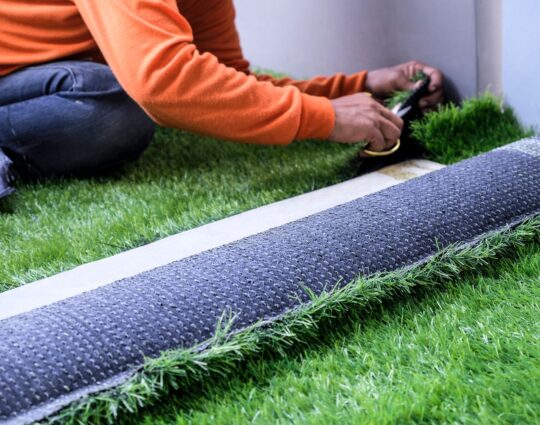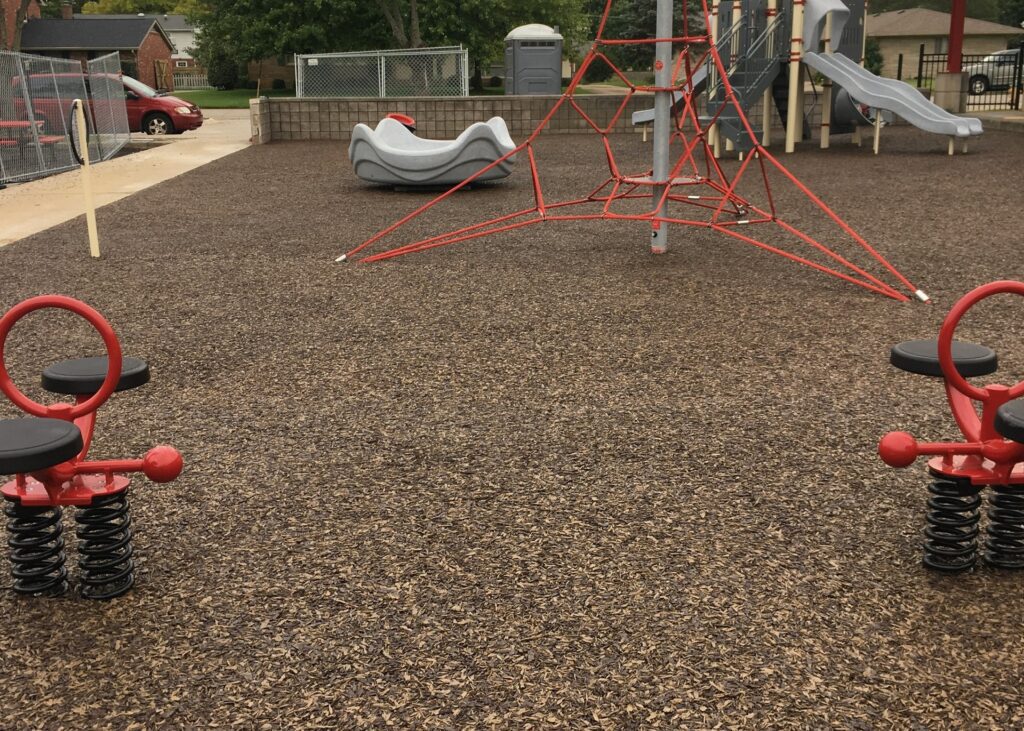 Cities we serve within Vermont
---
The cities where we provide our services in Vermont are as follows:
Chittenden

Stowe

Fairfield 

Newbury 

Eden

Cambridge

Swanton

Ferris burgh

Danville 

Milton
Why choose Integrity Safety Surfacing Pros of America for any kind of safety surfacing work?
---
Integrity Safety Surfacing Pros of America has built its name in recent years by putting a lot of hard work and dedication into every project we undertake. We try to serve with our best possible means; we hope our work is flawless and gives you a trouble-free experience in the future. Safety surfacing is an important part of any type of playground. So, we try to withhold the trust our customers put in us. We hope to make your children safe and protect them from playground injuries by adding our skills and techniques. Our customers choose us for so many reasons few of them are listed below:
Careful preparation

: We inspect your place and site safety surfacing keenly. Then only we prepare our scheme and manage our work. 

Impact reducing equipment

: We come well prepared at the site of installation. All our tools and materials needed by us are there. We do not bother you with tools or power sources. 

Affordable prices

: We have kept our prices very genuine. We want to help maximum people install safety surfacing materials at the lowest possible prices.

Reliable products:

Our products are environment-friendly and safe for both humans and pets. Also, we offer warranty and guarantee with our products.
So, what are you waiting for? If you need any kind of safety surfacing services within the USA, you can contact us without any hesitation. We will surely try to resolve your problems.
Below is our list of additional services:
We're a nationwide safety surfacing company. Click below to find our closest contractor near you
We at Integrity Safety Surfacing Pros of America offer the best safety surfacing services throughout the state of Florida. Below are the list of Florida cities we service:
---