Arizona's #1 Safety Surfacing Services Company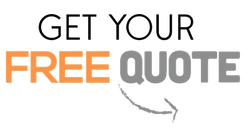 A wide range of areas and spaces in Arizona require safety surfaces in order to offer not only an appealing aesthetical result but also make sure that children or individuals performing activities and actions in the area will not get harm or the impact of accidents will be reduced. Playgrounds, parks, schools, and training fields are the most common spaces in the state where specific surfacing services are required and where different types of materials can be used for future results.
However, being able to have a surface that will reduce the impact and provide a good-looking appearance will require high-quality materials to guarantee durability and longevity as well. At Integrity Safety Surfacing Pros of America, we are capable of assessing the area and determine the best surfacing alternative based on a few factors:
The location and the main purpose of the surface: appearance or safety.

Your budget as the client requesting the services.

The temperature in the city and average climate over the year.

The specific space: playground, school, indoor area, among others.

The appearance you want to accomplish (design).

Longevity and durability wanted.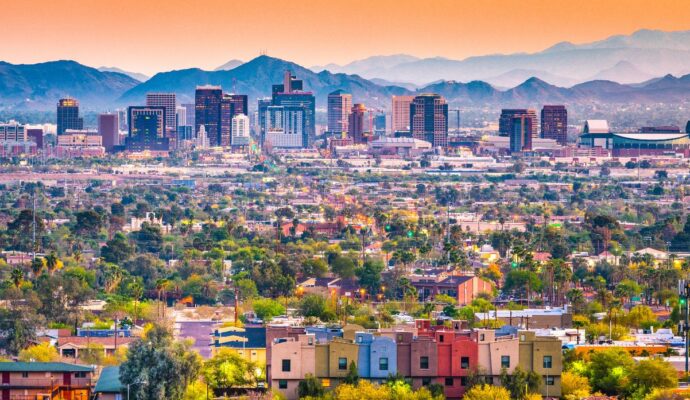 Other aspects influence the final decision, but the main focus should be those that align with your requirements or are based on your needs as the one requesting the safety surface. In our company, we work with several types of surfaces that adjust to aesthetic purposes but without sacrificing shock absorption and the safety goal required for most areas. Our services are based on those surfaces and we have general solutions that can address your specific needs and goals regardless of your location in the state:
Safety Surfacing Services: we will provide the materials and install the most suitable surface based on the previous factors but also guarantee you are satisfied with the performance in the short and long term. This is available for any type of space: indoors or outdoors.
Poured-In-Place Rubber: this rubber surface consists of two layers, a base, and a wear layer. The base one will make sure to provide the impact absorption of falls up to 12 feet while the wear layer will protect it from external elements, guaranteeing its durability and longevity.
Bonded Rubber: a unitary surface that dries quicker, requires less maintenance than other rubber options, and resembles a loose appearance from other materials. It offers both appearance and longevity along with safety for falls and high-impact accidents or activities.
Rubber Tiles: usually used for residential and commercial gyms due to low maintenance and easy-to-clean benefits. Geometric patterns are what identify the appearance of this safety surfacing and guarantee great impact absorption for heavy traffic and activities.
Synthetic Grass: mostly used as an aesthetical surface due to its uncanny similitude to real grass. However, it also offers great impact absorption and does not require watering or high maintenance to preserve its appearance and longevity.
Synthetic Turf: 99% similar to real turf and unlike grass, it allows sports, heavy traffic, and high impact activities to take place due to its tough and solid surface that offers over 2 decades of longevity at very low maintenance.
Bonded Rubber Mulch: offers great shock absorption and imitates the appearance of traditional wood mulch. Playgrounds, schools, and areas where children tend to spend time, are among the ones where this surface is mostly installed in Arizona.
EPDM Rubber: the most long-lasting rubber surface available that is flexible for temperature changes and during hot summers and continuous precipitations. We highly recommend this surfacing option for residents in all cities in the state.
Can You Access Our Services?
---
Integrity Safety Surfacing Pros of America is a company that offers services in the main cities of Arizona: Phoenix, Tucson, Scottsdale, and more. However, small cities and towns are also included among the locations where our professionals can assist you with the previous services. We are not limited to only a few cities and instead, every residential or commercial owner can contact us to install a safe surface regardless of his or her location in the state. Therefore, it is not impossible for you to access our solutions as long as you are in Arizona and we can even offer them to other states. With this in mind, you can find us in Gilbert, Mesa, Glendale, Avondale, Fountain Hills, and any other area. All it takes to have our professionals working in your safety surfacing needs is to call or email us. A free quote can be requested via our website regardless of the city where you are from.
Why We Are the Best Option
---
The quality of the surface and the final result will depend 50% on the materials used for the manufacturing of the products. Therefore, high-quality materials must be used all the time to guarantee the best results. However, the other 50% depends on the installation of the surface, and if it was properly done so the longevity and durability of the materials along with the final design, are not compromised in the short or long term. Our professionals understand this and our company only uses high-quality materials for the surfacing options available, which can be noticed since rubber is our main choice for most of the services and alternatives.
For synthetic grass and turf, we do not use basic plastic but rather nylon and polyethylene, the best options for these types of surfaces. Finally, the installation will take place smoothly regardless of the surface you end up choosing and we will consider the climate and time for it to ensure it will not be damaged by external conditions. Each one of our surfaces comes with a price per sq. ft. and the installation is included in the prices as well. We do our best to offer affordability and open our doors to every person or company that requires our services in Arizona. We have outstanding projects done, pictures, and areas to show you face-to-face, and excited professionals who will handle your project based on your needs and requirements and what is the best for your space.
Below is our list of additional services:
We're a nationwide safety surfacing company. Click below to find our closest contractor near you
We at Integrity Safety Surfacing Pros of America offer the best safety surfacing services throughout the state of Florida. Below are the list of Florida cities we service:
---