Connecticut's #1 Safety Surfacing Services Company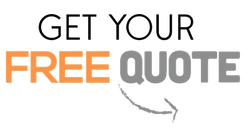 Providing a high-quality surface to playgrounds, parks, schools, fields, or any other area will require more than using quality materials for the manufacturing of the surface. Therefore, finding professionals that offer safety surfacing services in Connecticut is required when you have a project of this magnitude. Most surfacing options offer a great-looking appearance but are not usually able to meet the safety requirement, especially because outdoor and indoor spaces do not tend to use the same type of surfacing. Options that provide designs and great appearances are not usually designed for safety but those that can provide impact absorption can offer aesthetic results that are pleasant as long as the correct materials are used along with proper installation.
At Integrity Safety Surfacing Pros of America, we specialize in safety surfaces just like our name implies, and the options we have available for both indoor and outdoor areas offer aesthetic properties as well. We mainly use rubber as the material for the options available since it is recycled and provides great impact absorption, can be shaped into different forms and its installation is not limited to certain areas. The most common presentation of rubber is in granules, at least when it comes to the surfacing. However, our company can use other types of shapes when required, which open more options when it comes to the surface you can install and is made of this material.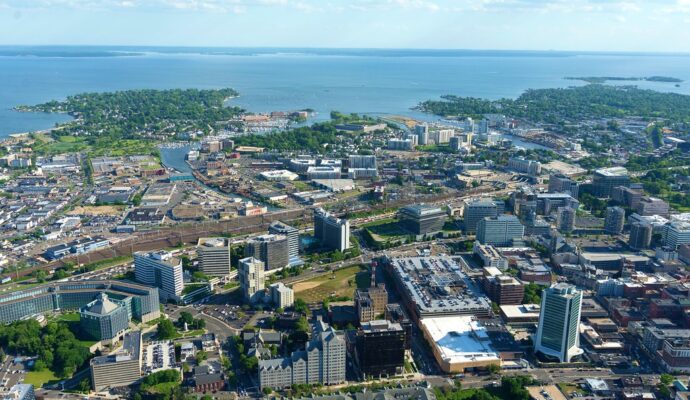 Is Rubber the Only Material We Use?
Although our main surfacing options are made of it—and with them, the services we offer—, it is not the only one. Nylon and polyethylene along with similar ones are used for the synthetic grass and turf we manufacture and install. Therefore, you can rely on us for more than just rubber surfaces and expect high-quality results since regardless of the type of surface, the best materials will be used. Finally, we have built our services based on the materials and surfaces we can provide and install. When planning to rely on us, there will be 8 services or solutions available:
Safety Surfacing: our main priority is to provide guidance, advice, and quality installation regardless of the location and space. All our surfaces can be installed indoors and outdoors, and expect our professionals to provide recommendations for the surface you should choose.
Synthetic Grass: the option we offer is only made of quality materials like nylon and polyethylene and although the main purpose is for landscaping, the impact absorption offered by this artificial grass provides the average requirement for playgrounds and similar spaces.
Synthetic Turf: by using the same materials of grass, we make sure to have a more solid and tougher surface that is more suitable for sports and high-impact activities due to the support it offers and still resembles real turf.
EPDM Rubber: a long-lasting and low maintenance rubber surface that is flexible and can stand temperature changes, which is suitable for more than flooring and as a safety surface for playgrounds and other areas.  
Bonded Rubber Mulch: imitates the appearance of wood mulch and its loose characteristic design but is much safer and does not interfere with activities due to the pieces that fly or separate.
Rubber Tiles: most of our clients in Connecticut use it for indoor spaces like gyms and the geometric pattern is characteristic of this rubber option. however, we can also prepare it and make it durable for outdoor areas regardless of the weather in the location.
Bonded Rubber: this unitary surface is the most popular for playgrounds and pool areas due to its drainage and porous properties. Also, its installation is quicker and it dries sooner compared to other rubber options.
Poured-In-Place Rubber: unlike the previous ones, this rubber surface consists of two layers, the base one that provides support and safety due to its impact absorption, and the wear layer that protects and offers the design and appearance for the area where it is installed.
Best Safety Surfacing Services in Connecticut
---
Although several professionals and companies in the field offer their solutions and assistance in the state, they are limited in many factors:
The number of surfaces and alternatives they can offer.

The quality of the materials used and therefore, of the surfacing options.

Their locations and availability in the state.

The areas where they can perform the installation.

Being able to work around the client's budget.
Our company, Integrity Safety Surfacing Pros of America, is able to address the previous limitations, starting with our availability throughout the state. Since we have a wide range of offices and professionals located in different counties, every city, and town in Connecticut has a few available, making their residents and every residential and commercial owner capable of relying on our surfacing solutions. For the other factors, we already mentioned that the quality of our materials is outstanding and since we are aware of the importance of the installation, the quality of it will not disappoint either.
Finally, we understand you have limits about the budget available for the project, which is why we will provide recommendations of the type of surface you can install based on it but also in:
The size of the area.

The condition of the existing surface.

The climate in the city or town.

The level of impact absorption required for the activities to be performed in your space.

The design to be obtained to guarantee a good appearance or aesthetic.
Keeping this in mind, expect to find us in the main cities in the state:
– Bridgeport.

– Stamford.

– Hartford.

– New Haven.

– Danbury.

– Meriden.

– Norwalk.
But small ones are also in our range. When we mention that we are capable of reaching every corner and location in the state, we mean it. We have worked hard for this and rest assured that our prices will not vary regardless of your specific location. If you request a quote or a service, expect the parameters and prices to be the same either if you are from a town or a large city.
Below is our list of additional services:
We're a nationwide safety surfacing company. Click below to find our closest contractor near you
We at Integrity Safety Surfacing Pros of America offer the best safety surfacing services throughout the state of Florida. Below are the list of Florida cities we service:
---